Posted on
Candidates' Debate Set for Thursday at STC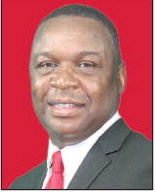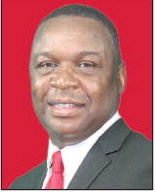 Candidates for commission posts in Toombs and Montgomery Counties and the Vidalia Mayor's seat will face off Thursday, October 1, in a debate sponsored by the Toombs-Montgomery County Chamber of Commerce. The event will be held at 6 p.m. at the Toombs Auditorium on the campus of Southeastern Technical College in Vidalia. Tickets are free but must be requested for seating arrangements.
The format for the debate will consist of an opening statement from each candidate, candidates answering questions pre-submitted by local citizens with rebuttals by their opponents, and a closing statement by each of the candidates. Squaring off will be candidates for the Vidalia Mayor Gregory Johnson and Doug Roper. The two candidates qualified August 26 to seek the post left vacant with the death on April 1 of Vidalia Mayor Ronnie Dixon. The city set the nonpartisan,
Vidalia Mayor
Toombs Co. Commission
District 2
Montgomery Co. Commission
District 3 continued from page
special election to be included in the November 3 general primary.
Johnson, a native of Vidalia, was elected to represent Ward 2 on the City Council in 2017. He is owner of Johnson Roofing & Construction. A 1981 graduate of Vidalia High School, he also earned a degree from Long Beach City College in Long Beach, California. He is founder of the Boys and Girls Club of Toombs County and Chairman Deacon at Mt. Zion Missionary Baptist Church.
Roper is a branch manager for Vidalia Federal Savings Bank and has represented Ward 1 on the Vidalia City Schools Board Education since 2011. He was appointed to fill an unexpired term left vacant by the resignation of Virginia Sharpe and ran unopposed for the Ward 1 seat in 2015 and 2019. He is a 1995 graduate of Vidalia High School and earned a baseball scholarship to Clemson University from which he graduated in 2000 with a bachelor's degree in speech and communication. After two years of playing baseball professionally for the Toronto Blue Jays, Roper returned to Toombs County and began work at the Paul Anderson Youth Home. He joined Vidalia Federal Savings Bank in 2007. Candidates for the Toombs County Commission District 2 Post Wendell Dixon, a Republican, and Samuel Rayapati, M.D., a Democrat, will also take the podium. Dixon is CEO/EVP of People's Bank in Vidalia and Lyons, and has been in banking for 32 years. He has served two terms on the Toombs County Commission and has also served on the Vidalia Recreation Board, the Toombs County Chamber of Commerce Executive Board, the Toombs County Development Authority, and the Sweet Onion Classic Board. He was named Vidalia Citizen of the Year in 2001 and the ABWA Business Associate of the Year in 2001.
Dr. Rayapati graduated from Guntur Medical College, University of Health Sciences, Guntur, India, in 1969. He trained in internal medicine at the Cleveland Clinic of Huron Hospital in Cleveland, Ohio. He practiced internal medicine in Georgia, Alabama, and Ohio, including a practice in Vidalia. He also served as a physician with the Veterans Administration and recently retired from medical practice. He is a former missionary to India and Africa. He now lives with his wife, Joy, in Toombs County.
Candidates for Montgomery County Commission, District 3, Post 1, Thadeus Holloway and Ginger Morris will also debate.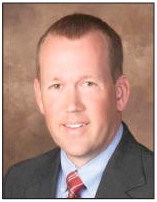 DougRoper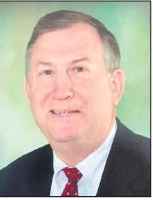 WendellDixon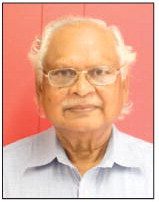 Dr.SamuelRayapati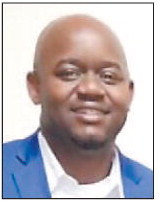 ThadeusHolloway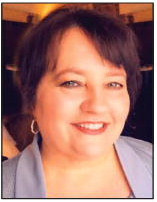 GingerMorris