Posted on
Mrs. Sabrina Jackson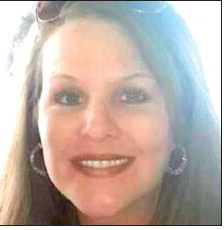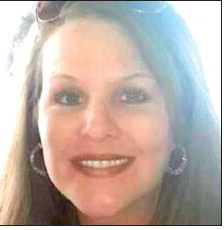 Mrs. Sabrina Kay Jackson, age 42 of Swainsboro passed away on Friday, September 11, 2020.
Born in Vidalia, Georgia, she was the daughter of Marilyn Durden Coleman and the late Kendall Coleman. Sabrina grew up in Toombs County where she graduated from Vidalia High School in 1996. While in high school she played softball and was given the nickname of "Smut" by her fellow players. Sabrina attended Southeastern Technical College where she earned her LPN certification and later earned her BSN in Nursing from Darton College in Albany. She had worked as a Registered Nurse at Emanuel Medical Center in Swainsboro, Optim Health in Reidsville and with Hospice Home Healthcare.
Sabrina enjoyed music and time spent out of doors. She was especially fond of hunting and fishing and trips to Clark's Hill and Lake Oconee.
She was a longtime member of the Vidalia Church of God and most recently attended the Oasis Church in Lyons.
Sabrina preceded in death by her father, Kendall Coleman, who passed away in 2000 and her brother, Kendall Shawn Coleman, who passed away in 2002.
She leaves behind, her husband of 10 years, Mitch Jackson, Swainsboro, her children, Savannah Jade Jackson, Orlando, FL, Brendan Beau Jackson, Statesboro, Jeffrey Justice Hughes, Jesup, Maegan Shafer (Cody), Evans, Malanie Jackson, Swainsboro, her mother, Marilyn Durden Coleman, Vidalia, GA, her sister, Sonia Coleman, Vidalia, her mother-in-law, Carol Jackson, Swainsboro, sistersin- law, Tammy Barton (Lyn), Swainsboro, Leslie Wiggins ( Joe) Swainsboro, GA, nephews, Darin Justin Giles, Nick Coleman and great nieces and nephews, Shawna Giles, Coleman Giles and Cayson Giles.
Funeral services were conducted at 2:00 p.m. on Wednesday, September 16, 2020, from the graveside in Harmony Cemetery, Soperton with Pastor Don Carroll and Pastor Gilbert Wommack officiating.
Sabrina was laid to rest beside her father and brother.
SAMMONS FUNERAL HOME, Soperton ,Georgia