Posted on
Lady Vikings With 2 Wins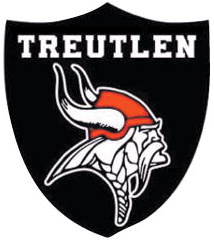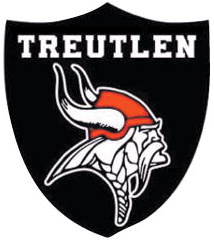 The Treutlen County High School Lady Vikings softball team hosted rival Wheeler County on Tuesday of last week and picked up the win and then East Laurens came to town on Monday and got the win.
Treutlen vs. Wheeler
One big inning was the difference in the game for the Lady Vikings. The game was a pitching dual with neither team scoring in the first two innings. In the top of the third inning Wheeler County broke on board with one run to take a 1-0 lead. Treutlen was held scoreless until the sixth inning when they came up and plated four runs to jump out to the 4-1 lead. Wheeler added one more run in the top of the seventh inning, but the Vikings got the 4-2 win.
Courtney Lanford led Treutlen with 2 RBI's, and Makala Braddock got the win as the pitcher.
Treutlen vs. E. Laurens
On Monday of this week the Lady Falcons came to Soperton to play the Lady Vikings. Treutlen got the win over the AA school by the run rule in five innings.
Both teams put a run on the board in the first inning, but Treutlen took the lead in the bottom of the second with two more runs to lead 3-1. East Laurens closed the lead to 3-2 in the top of the third inning, but in the bottom half the Vikings plated two more runs and then closed the game out in the fourth inning with five runs. That gave Treutlen the win, 10-2 by the run rule.
Treutlen will host Claxton on Wednesday at 5:00 p.m. and Johnson County will be in town on Thursday at 5:00 p.m.