Posted on
the SCOUTING REPORT Sims A Winner For Tech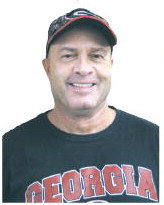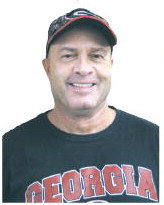 Officially, college football is at least partially back.
I was looking at Twitter for news of the Big Ten vote that was supposed to be on Sunday. A poster from Barstool OSU tweeted that "According to sources close to Barstool Ohio State, we can confirm officially that the Big Ten vote is this Monday, 9/14. Seven schools are in favor and two are wavering. Official start date, October 17th. Please credit."
Another source, obviously a Penn State booster, was tweeting "that hotel rooms in State College, Pennsylvania, were being raised to game-day rates for October 17th, maybe for October 10th."
There are also six SEC teams in this weeks AP Top Ten.
Texas A& M was ranked tenth, Auburn ninth, LSU sixth, Florida fifth, Georgia fourth, and Alabama second. As of right now, none of the teams from the leagues, the Big Ten and the Pac 12 were ranked.
The only two schools in the nation that I think were happy after Saturday's performances, at least of the games that I watched, were Georgia Southern and Georgia Tech.
Georgia Southern, which had 33 inactive players, survived a Campbell 2-point conversion in the last 3 seconds to beat the Camels 27-26. A school spokesman released a statement that not all of the missing players were in quarantine for Covid-19.
There were three upsets in the Big 12, which must be the most top-heavy conference in the country. Iowa State, Kansas State, and Kansas, all lost to teams in the Big South, Lousiana, Arkansas State, and Coastal Carolina respectively.
The happiest fans were at Georgia Tech. In Jeff Sims, the Yellow Jackets ap- continued from page
pear to have found their quarterback.
Sims, a fantastic athlete at 6'3", 215-pounds and a true freshman, totaled 341 yards in total offense in last Saturday's 16-13 win over FSU. The game was also the opener for new FSU coach Mike Norvel, who came over from Memphis to take the job.
This team looks so different from its predessessors; and I'll say this, Tech played hard, hit hard, and they had what was supposed to be a rebounding FSU team on their heels in the second half.
One can see why Coach Geoff Collins' team struggled so much last season. These Yellow Jackets are a dramatic change from predecessor Paul Johnson's teams.
Tech is very physical on the offensive line and they will strike you on defense. In his halftime sideline interview, Collins didn't even appear to be worried. He just stated the obvious, his team had some problems in the kicking game and his true freshman QB had made a couple of mistakes.
That was corrected in the second half, and Sims and Collins led their team to a win that was very much deserved. Freshman kicker Jude Kelley drilled the 32-yarder that proved to be the game winner when it mattered most.
Finally Time For Indians
The Vidalia Indians will travel to Twin City for what will be their season opener against Class A Emanual County Institute. This would have been the third game for the ECI Bulldogs, but their game last week against Savannah Country Day was canceled.
The Bulldogs previously lost 38-14 to a good Savannah Christian team in its opener.
Vidalia's softball team is also putting together a terrific season this year. MaxPreps ranks the Class AA team as the 16th best in Georgia regardless of classification.
The Indians decapitated Class AAAAAAA's # 1 team, Grayson, 9-1 in a tournament.
Score Atlanta ranks the team #2 behind Heard County in Class AA.