Posted on
Tanya's Flowers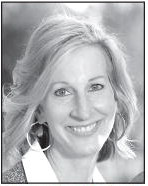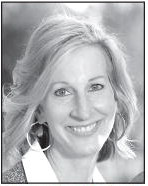 It's one of those moments I'll always remember. It came in the opening of the 2019 Country Music Association (CMA) Awards show. Dolly Parton, Carrie Underwood, and Reba McEntire swayed around on stage in shimmering dresses singing a haunting rendition of "Those Memories of You," just before Jennifer Nettles and the two women from Little Big Town belted out a Loretta Lynn song. Three or four minutes into the performance, a larger-thanlife figure waltzed onto the stage from the left side wearing a regal, royal blue bodysuit with a flowing cape studded in rhinestones. As the camera zoomed in, the blonde songstress released the first few notes of a familiar song.
Delta Dawn, what's that flower you have on?
Could it be a faded rose from days gone by?
And did I hear you say he was a-meeting you here today To take you to his mansion in the sky?
Oh, her voice was undeniable — low, rough, raspy, and captivating. Tanya Tucker commanded the stage that night amid other superstar women of country music. She showed them who's boss.
I first heard Tanya Tucker's voice in the early seventies. I was just a kid, heard her voice on the radio, and sang along to that catchy tune titled, "Delta Dawn." She went on to have an illustrious fifty-year career, even though she went through a rough patch (drinking, drugs, and romantic affairs) and was known as Country Music's wild child for a time.
I lost track of Tanya and turned more to rock and pop as I grew older, but I never forgot my beloved, "Delta Dawn." And then I saw her last year on the CMA Awards show, and wow — she was all that and a bag of chips. She was rocking the velvet or velour bodysuit — at sixty! She won my immediate admiration.
Then I saw her again earlier this year, as she was interviewed by Bob Schieffer for CBS Sunday Morning about her "comeback," a term that Tanya doesn't care for. She prefers the term, "relaunch." Her hair is white-blonde with bright pink accents now, and it's obvious she's resisted the nips, tucks, and injections so commonplace among celebrities. Tanya Tucker looks real, because she is real, authentically speaking.
She's an open book. She didn't dodge the tough questions. Tanya Tucker owned them and delivered honest answers.
She's enjoyed the spotlight this year for her most recent work. Her somber music video, "Bring My Flowers Now," stopped me dead in my tracks when I happened upon it in February. Shot in black and white, Tanya rides a horse through an old town and sings a song about life lessons near and dear to my heart.
She sings: Bring my flowers now, while I'm livin'.' I won't need your love when I'm gone.
Don't spend time, tears, or money on my old breathless body.
If your heart is in them flowers, bring 'em on.
On the surface, the poetic lyrics encourage us all to show appreciation for those we cherish while we still have the opportunity — while they are still alive. But the song is more than that. There are lines she sings directly to me. She notes that she wishes she'd told her father that she loved him more. Amen to that, Tanya.
And she wishes she'd "been a better
continued from page
friend, a better daughter to her mother." Me, too.
And toward the end, she sings about extending love to and forgiving those in our lives we've been unwilling or unable to forgive.
We all think we got the time, until we don't.
Tanya Tucker's voice is as jagged and raw as ever, but it's her advice that got my attention this go round and made me a fan once more. In a world full of distractions, negativity, and divisive hateful rhetoric, we need to love more, before it's too late. We need to heal. We need to forgive. Thanks for the reminder, Tanya.