Posted on
The Nitty Gritty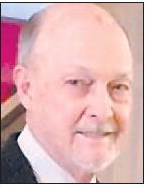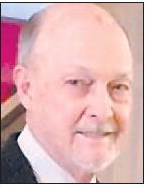 the
Bedtime
Three thousand toilets flushing at the same time. Can you imagine that? It's no joke, folks, that's what the management of the Lowe's Motor Speedway in Concord, NC, decided to do to get ready for the 450,000 NASCAR fans expected during the 10 days of racing leading up to, and including, the Coca Cola 600 race on May 26 in 2012.
Race fans were invited to attend the group flush which, according to officials, was supposed to simulate "peak demand." I understand it was a gushing success. Folks, if you'll pause for a moment and close your eyes, you can almost hear someone say, "Gentlemen, and ladies — start your toilets!"
On another note. The Augusta area is being bombarded with "drug stores." A few years ago, the CVS folks started building new stores in the vicinity of all the Eckerds' stores. Now, we have new Walgreen's stores being built in the vicinity of the Eckerds and CVS stores.
With all the new stores springing up on every corner, it's safe to assume that the "drug store" business must be very good. Which would mean that the hospital business is also very good, and the "doctor" business must surely be booming. Of course, we must also plug in the demand for the other things besides drugs that can be bought at your local "drug store."
When I was a boy, Mr. Peterson operated the only "drug store" in Mt. Vernon. Besides drugs, he also had other items, but nothing like the merchandise you can find in Walgreen's or any of the other major "drug stores." The thing I really liked about Mr. Peterson's store was the soda fountain, where he served those strawberry sodas and cheese crackers. That's one continued from page
thing that's missing in today's drug stores — a soda fountain.
Just recently, Sandra and I were traveling on Washington Road, when we noticed another Walgreens under construction at the intersection of the Bobby Jones Expressway and Washington Road. She remarked about how many drug stores we have in the area. I said, "Yea, we have a lot, but I only use the one over there by the railroad tracks." To which she said, "I don't see a drug store down there by the tracks." "It's right over there," I said, "it's called Harvards — and I have a discount card to use when I buy my drugs."
Her ears perked up, when I mentioned my discount card. "Can I get my prescriptions filled there?" she asked. "Only if your doctor prescribes my drug." I snickered. "My 'prescription' calls for a glass of wine, or a mixed beverage, just before bedtime." "That's not a drug store!" she exclaimed, "that's a liquor store!" I said, "Call it whatever you want, it's a drug store to me and their products work better than most of that stuff at Walgreens. I just wish the insurance companies would reimburse 80 cents on the dollar like they do for most prescription drugs."
Now, folks, please understand that I am not promoting the abuse of alcoholic beverages — never would. However, I firmly believe that a little "toddy" at bedtime is good for you — among other things — it will help "flush" out your system…
email: [email protected]