Posted on
Mrs. Betty Ambrose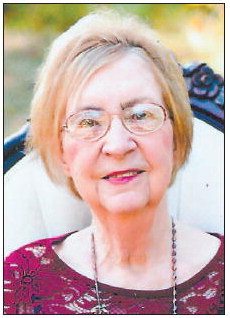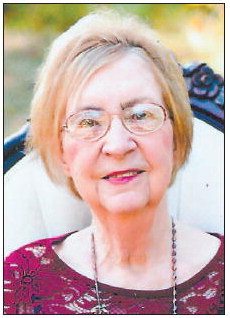 Mrs. Betty Ambrose
Mrs. Betty C Ambrose, age 83, of Lyons, died Saturday, September 12, 2020, after an extended illness. Betty was born in Elberton, GA, and was a 1955 graduate of Clinton High School in Clinton, SC. She began her working career in Greenville, SC, where she lived for many years prior to moving to Vidalia with her husband and family in 1973. In Vidalia, Betty opened The Curtain Corner, where she had a successful business that afforded her the opportunity to meet many of the citizens of Toombs County whom she always considered as friends.
Betty was very social and always loved the chance to take new adventures. She never met a stranger and took pride in truly getting to know people. In her younger years, Betty was an active member of the Vidalia High School Band Boosters and always enjoyed the band competitions. She also loved her church family at the Lyons First United Methodist Church and joyfully served as a volunteer at the LFUMC Mission Store. On any given Thursday, Friday or Saturday night, she could be found with her wonderful network of friends at Big Bucks Bingo, where she could spot a triple bingo from three tables away! Betty was preceded in death by her loving husband, Charles F. Ambrose, and her parents, Olin and Nellie Chitwood.
Mrs. Ambrose is survived by three daughters, Karen Ambrose and Chuck Miller of Hilton Head Isle, SC, Karla Hall and husband Ronald Hall of Vidalia, Krissie Blake and Gary Fowler of Eatonton; and one son, Allen Ambrose of Lyons. Also surviving are her six beloved grandchildren, Haley Fortune and husband William Fortune, Harrison Merritt, Bradley Thigpen, Kelsey Thigpen, Austin Ambrose and Lexie Blake; two great-grandchildren, William Fortune and Aria Fortune; one sister, Dot Johns of Chandler, AZ; her best friend, Tammy Mc-Cullough Chapman; and former son-in-law, Eugene Blake of Vidalia.
The family received friends at the funeral home on Tuesday afternoon from 1:00 until 2:30.
A graveside funeral service was held Tuesday, September 15, at 3:00 p.m. in the Pendleton Springs Baptist Church Cemetery with Reverend Jim Morrow and Stan Bazemore officiating.
In lieu of flowers, memorial contributions may be made to the Lyons FUMC Mission Store, P.O. Box 71, Lyons, GA 30436, or to Diamonds in the Ruff, P.O. Box 771, Soperton, GA 30457.
Ronald V. Hall
FUNERAL HOME
'Memories, of a Lifetime of Love'
Full Paid Obituary