Posted on
Mr. G. Darrell Stephens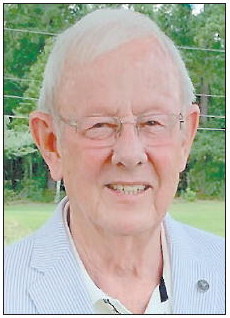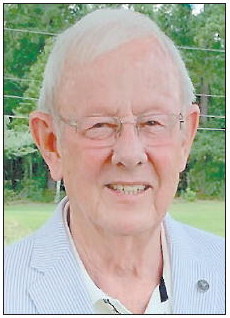 Mr. G. Darrell Stephens, age 74, died on Tuesday, September 8, 2020, at Fairview Park Hospital in Dublin. Mr. Stephens was born in Laurens County, grew up in various locales around the nation including Macon, San Diego, New Mexico and Hawaii. He lived with an aunt in Soperton and attended Georgia Southern in Statesboro. where he earned his Bachelor's degree. He served in the U.S. Navy and then completed his Master's degree in Business Management. He joined Morris State Bank in Dublin, where he remained until 1978. He worked with State Farm Insurance for 30 years, retiring as Agency Manager in 2008. He was a founding member of the Anchor of Hope Worship Center, where he served on the finance committee and as financial advisor to the pastor and leadership council. He served on the Board for the Treutlen County Health and Rehabilitation Center, the Soperton Public Housing Authority and was a member of the Soperton Lions Club. He was preceded in death by his parents, Henry Grable and Georgia Mae Snell Stephens.
Survivors include his wife of 52 years, Phyllis Harrell Stephens, Soperton; 2 daughters, Phaedra McLendon (Bart), Soperton, and Desha LeDuc (Michael), Cumming; his mother-in-law, Evelyn Moore Harrell, Soperton; 5 grandchildren, Kaeli Sherman (Trenton), Brunswick, Kathleen LeDuc, Budapest, Hungary, Samantha LeDuc, Knoxville, TN, Will Garner, Atlanta, and Claire Luke, Cumming; 3 special nieces and nephews, Janica Peavey (Jordan), Jarrett Walden (Erin), and Dustin Mimbs (Jamie); several great-nieces and nephews; and 4 cousins, Linda Collins, Statesboro, Stephen Hall, Marietta, Charles Stephens, Longwood, FL, and Regis Sammons, Adrian.
Funeral services were conducted on Friday, September 11, 2020, at 11:00 a.m., at the Anchor of Hope Worship Center in Soperton, with Pastor Gilbert Posey and Rev. Milton Thomas officiating. Interment followed in Westview Cemetery.
Pallbearers were Kirk Harrell, Dustin Mimbs, Jarrett Walden, Jordan Peavey, Trenton Sherman and Will Garner.
Memorial contributions may be made in his memory to the Children's Healthcare Network of Atlanta, Scottish Rite Hospital, 1001 Johnson Ferry Rd., NE, Atlanta, GA 30342 or to Anchor of Hope Worship Center, P.O. Box 45, Soperton, GA 30457.
Sammons Funeral Home in Soperton was in charge of arrangements.