Posted on
Vidalia Man Charged In Missing Teen Case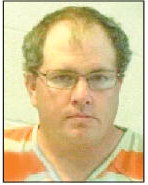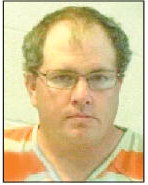 A Vidalia man is in custody and facing multiple felony charges after a Stephens County juvenile went missing last Thursday.
Stephens County Sheriff Randy Shirley said deputies with his office responded to a call for service regarding a runaway juvenile on Sep­continued from page
tember 10, around 9:43 a.m.
When they arrived at the scene, deputies met with the parents of a 16-year-old juvenile who had been reported missing that morning. Shirley said deputies were able to determine that the juvenile had arranged through messages online to be picked up from her residence after her parents left for work.
The sheriff said investigators learned after reading the messages that the teen may have left in a gray Kia Optima driven by a white male, identifi ed as 32-year-old Vidalia resident Shannon Edward Gault. Deputies and investigators listed the juvenile as missing and developed promising leads in the case.
After further investigation it was discovered that the juvenile had been communicating with Gault on Facebook Messenger over a period of time, the sheriff said. All available information was entered into GCIC/NCIC, and an Amber Alert was activated by the GBI.
After the nationwide lookout was given and other technology utilized, Ashburn Police in Turner County in South Georgia observed a vehicle and the occupants matching the descriptions given in the Amber Alert and pulled the car over.
Following a stop of the vehicle, both the juvenile and Gault were positively identifi ed. Stephens County Sheriff 's investigators received a call less than hour later that police in Ashburn had located the runaway teen and placed the suspect in custody. Gault was extradited back to Stephens County and is being held without bond on charges of statutory rape, interstate and intrastate interference with custody, and aggravated child molestation.
Shirley said the Department of Juvenile Justice is working closely with the Sheriff's Office on this case. The teen was returned to the custody of her parents.