Posted on
Indians Run Well in Americus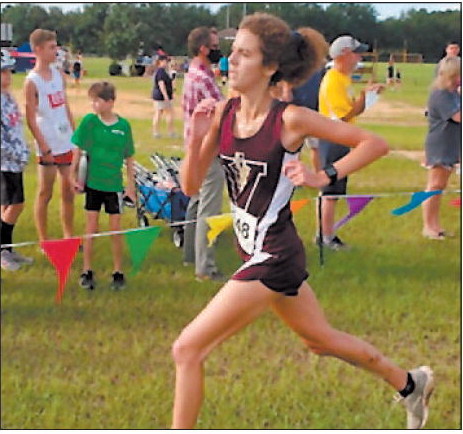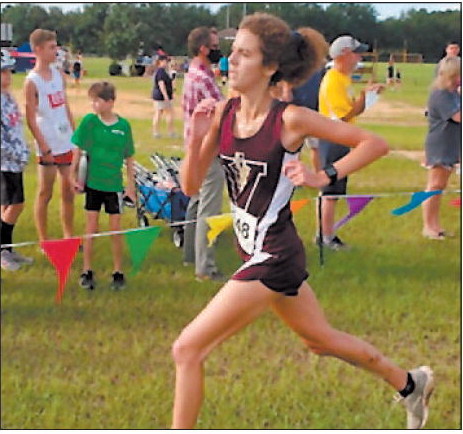 The Vidalia High School boys and girls Cross Country teams made a great showing at this past weekend's Furlow Fast Feet Invitational in Americus. Both the girls and boys teams finished second in the meet behind Lee County, with the Class 6A team outscoring the boys 32-57 and the girls 56-59.
Girls
For the Lady Indians Sarah Owen took first place in the invitational, running the challenging course in a time of 21:51. Owen was in 2nd place at the one-mile mark but then took over the race and led by nearly 30 seconds at the 2-mile mark. Coach Mandy Godbee said, 'Sarah is running very well and building confidence with each race. It is exciting to watch her continue to grow and develop.' Kaitlyn Allen, Isabella Holloway, Ashley Hammock, and Rosa Diaz all had a good meet and continued to shave time off the clock and packed together as a team as they came oh so close to taking first place.
Boys
On the boy's side, the Indian's Michael Blount placed 3rd with a time of 18:57.24, breaking up the Lee County's top runners, with Jace Gabbard coming in just behind with a sixth-place finish at 19:13.91. Luke Palmer also had a good run finishing 11th.
Vidalia's young runners also had a good meet, according to Godbee. 'Freshman Andrew Hodges had an exceptional race scoring for us along with our number 5 runner Hunter Loosberg. The work ethic and sheer determination of this team are unrivaled. They are a great group of student-athletes, and they are a joy to coach. I look for big things to continue to take place each week.' Both teams return to action on Thursday as they run in the Southern Georgia Championship at Jeff Davis Middle School.