Posted on
Heritage Opens Season With Win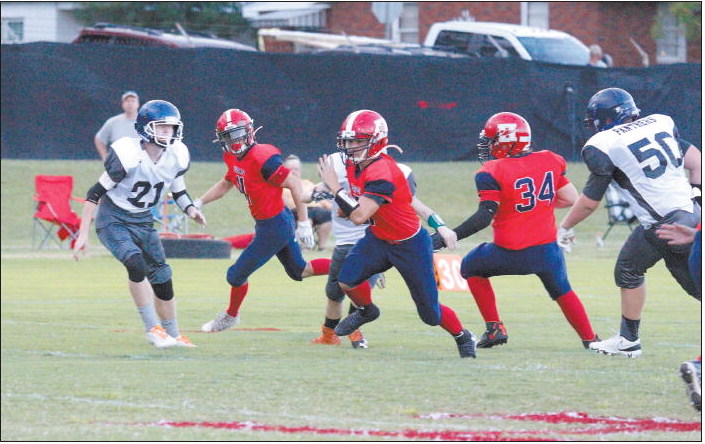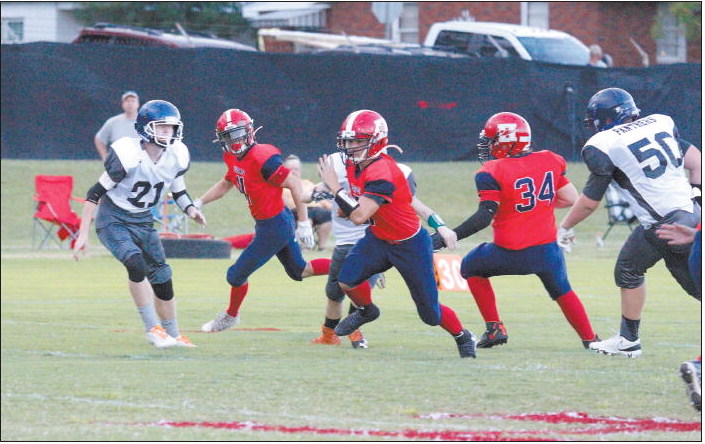 It was a big opening night for the Eagles of Vidalia Heritage Academy on Friday night at Charles Wood Field. They hosted the Panthers of Hearts Academy out of Powder Springs. The Eagles ran up 354 yards of total offense as they picked up the big win, 46-6.
Before the game, the Eagles had all fall sports members from the high school and middle school take the field with the American flag prior to the playing of America the Beautiful and then the National Anthem.
The Eagles got the ball to start the game and started at their own 45-yard line. They moved it to the 16 of Hearts on the first play on a long run by quarterback Jacob Thompson. On the next play James Hutcheson went to the four yard line, but then a fumbled snap continued from page
and Hearts recovery at the five ended the early drive.
Heritage held and forced a punt and took over at the Hearts 45-yard line. On the first play Ethan Sikes went the distance and got the first touchdown of the game. That put VHA up 6-0. A penalty on the extra point pushed them back and the point failed.
Hearts started on their 24-yard line after the ensuing kickoff. Two plays later the Panthers fumbled the ball and the Eagles recovered. Thompson connected on a 40-yard pass to Sikes to make it 12-0 with 7:49 left in the first period. Hutcheson took the 2-point conversion in to make it 14-0.
Hearts did get a 20-yard run on their next possession, but they were forced to punt the ball a few plays later. RTCA took over at the 27yard line after the punt. Just a few plays later, Hutcheson went for 45 yards for a touchdown. Mason Beacham went in for the 2-point conversion, and it was 22-0 with 3:40 left in the opening period.
VHA scored one more time in the first period on a run by Thompson for 40 yards with 1:06 left in the first period. Beacham flipped the ball to Hutcheson on the 2-point conversion to make the score 30-0. That was the score at the end of the first period. VHA added a couple of touchdowns over the remainder of the game as they went on to get the opening win 46-6 over the Panthers. This week VHA will be on the road at Twiggs Academy at 7:30 p.m.