Posted on
Toombs Approves Measure to Issue Bonds in New Courthouse Project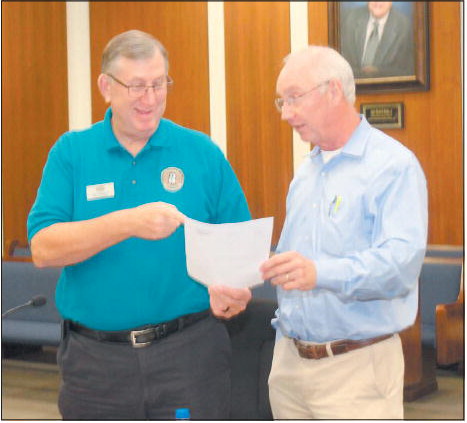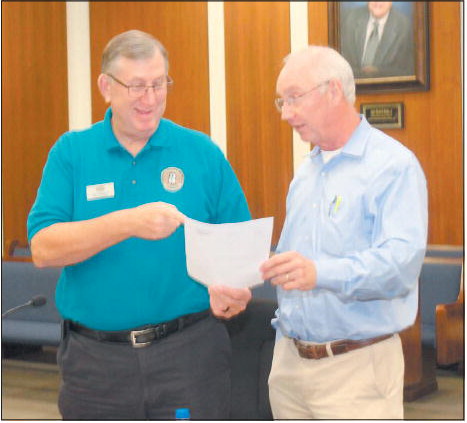 In its August 18 session the Toombs County Commission approved a resolution enabling the Public Facilities Authority (PFA) to move forward to issue revenue bonds not to exceed $35 million. County Clerk Helen Harris reported that this is a "first step to authorize the PFA to pass a similar resolution directing the preparation and issuance of these revenue bonds" to finance the acquisition, construction and equipping of the new Toombs County Courthouse and Detention Center Complex.
With the architect's plans for the new Ross Bowen building nearing completion, County Manager John Jones stated that the construction bids are expected to be let in mid-September. Commissioners should be able to consider the bids by the October meeting and to choose a contractor at that time.
Michelle Johnson, Director of the Development Authority, reported that construction of the fourth spec building at the Toombs Corporate Center in Lyons is about to begin and the projected completion date is the end of January 2021. Toombs- Montgomery EMS Director Drew James reported that July was a very busy month with 682 calls for service. Calls so far in August have been high, also, with more emergencies related to the COVID pandemic. The commissioners approved the acquisition of a Stryker LIFEPAK 15 acute cardiac response system as an upgrade of the heart monitor for the county's fifth EMS truck. With this approved purchase cost of $27,115.08, all five EMS trucks will be equipped with this system. Commissioners approved three appointments to the Workforce Innovation and Opportunity Act (WIOA). Reappointed to three-year terms are: John Raymond Turner, workforce representative; Mac Jordan, business representative; and Dr. Barry Dotson, education representative.
The WIOA, signed into federal law in July of 2014, "helps job seekers access employment, education, training, and support services to succeed in the labor market and to match employers with the skilled workers they need," said the agency's website (dol. gov/agencies/eta/wioa/ about). The local WIOA is monitored and assisted with its duties by the Heart of Georgia Regional Commission located in Baxley.
The commission also approved the renewal of an animal control agreement with the City of Lyons. According to the county manager, this agreement provides that when the county's E911 receives a call concerning an endangered or dangerous animal, the county code enforcement officer investigates the issue. If an animal needs to be picked up and housed, the animal control officer of the City of Lyons is called and takes custody and control of the animal. This document was first adopted and approved in September of 2016 and can be viewed at toombscountyga. gov/animal-control.