Posted on
Mrs. Maxine Griner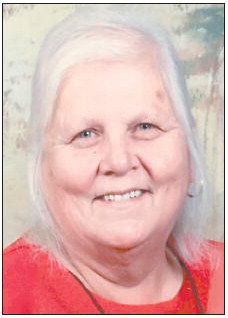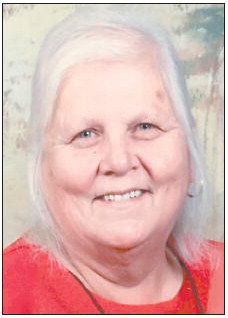 Mrs. Maxine S. Griner, age 66, of Soperton, died on
Thursday, August 20, 2020, at her home. Mrs. Griner was born in McRae, grew up in Ailey and attended school in Mt. Vernon, where she played basketball. She had lived in Mt. Vernon for approximately 23 years and moved to Soperton in 1995. She started driving dump trucks in 1988 and over the years progressed to driving log trucks, until she retired earlier this year. She and her husband owned Po' Folks Racing. She attended Snowhill Community Church. She was preceded in death by her parents, Strozier Mack Selph and Willie Pearl Hilliard Selph; her former husband, J.D. Brantley; 1 uncle, Billy Hilliard; and 1 granddaughter, Amanda Suarez.
Survivors include her husband of 25 years, Russell Griner; 7 children, Lisa Beasley, Glenwood, Ricky Brantley (Barbara), Mt. Vernon, Bobby Nell West (Grady "Bam Bam"), Glenwood, Talina Griner, Dublin, Belinda King ( Joseph), Vidalia, Russell Craig Griner ( Jodi), Soperton, and Cale Curtis, Soperton; 1 brother, Mike Selph (Rosalee), Mt. Vernon; 1 sister, Debra Spivey ( James), Rentz; her fur baby, Rudy Griner; 19 grandchildren; 6 great-grandchildren; and numerous nieces and nephews. Funeral services were conducted on Sunday, August 23, 2020, at 2:00 p.m., in the Williams Chapel of Sammons Funeral Home, with Rev. LaDon Connell officiating. Interment followed in Mr. Vernon Cemetery.
Sammons Funeral Home in Soperton was in charge of arrangements.