Posted on
Mrs. Elizabeth New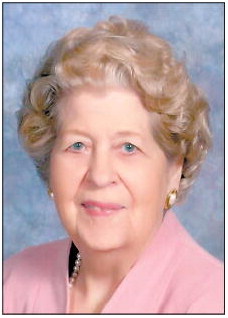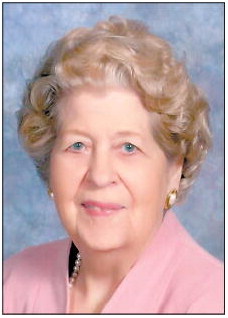 Mrs. Elizabeth New
Mrs. Elizabeth Davis New, age 100, of Vidalia, died on Monday, August 24, 2020, in The Oaks Bethany after an extended illness.
Mrs. New was a lifelong resident of Vidalia and was a 1935 graduate of Vidalia High School. She was a licensed cosmetologist and was the owner of Elizabeth's Beauty Shop in Vidalia for many years. She was a member of the First Baptist Church of Vidalia and the Steadfast Sunday School Class. She was a member of the Eastern Star and the Vidalia Woman's Club. She was preceded in death by her husband, Kenneth New; 2 children, Danny Swain New, Sr., and Rosalind New Page; her parents, Cannie Swain Davis and Catherine Phillips Davis; 1 sister, Edna Yarborough; and 3 brothers, Gerald Davis, Ennis Davis and Kenneth Davis. Survivors include 4 children, David K. New, Jr., and wife Latrelle of Tyrone, Darrell A. New of Vidalia, Martha Ann New Tanner and husband Robert of Statesboro, and Angela New Harrell and husband Ray of Hazlehurst; 1 sister, Juanita "Nita" Carroll of Vidalia; 12 grandchildren, Craig Page and wife Michelle, Keely Taylor and husband Kelvin, Kasey New, Karissa Brown and husband Tim, Britt New, Kevin Palmer and wife Julie, Shelly Harris and husband Billy, Ashley Drew and husband Joey, Swain New, Matthew Harrell, Mark Harrell and wife Hannah, and Michael Harrell and wife Lyndsey; 14 greatgrandchildren; and several nieces and nephew.
The funeral service will be held on Wednesday, August 26, 2020, at 11:00 a.m., in the chapel of Ronald V. Hall Funeral Home, with Rev. Don Moye officiating. Burial will follow in Pinecrest Cemetery.
The family will receive friends at the funeral home on Wednesday morning from 10:00 until just prior to the service.
Those desiring may make memorial contributions to the Multiple Sclerosis Society, 1117 Perimeter Center West, Suite E 101, Atlanta, GA 30338.
Guidelines set forth by the Centers for Disease Control should be followed, including social distancing and encouraging everyone to wear a mask at the visitation and service.
Ronald V. Hall
FUNERAL HOME
'Memories, of a Lifetime of Love'