Posted on
Mr. James Brandenburg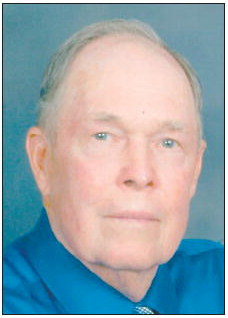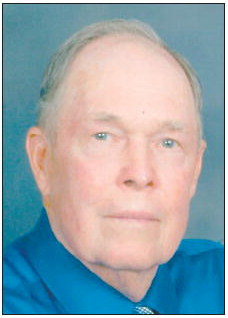 Mr. James Brandenburg
Mr. James F. "Jimmy" Brandenburg, age 83, of Lyons, went to be with the Lord on Thursday, August 20, 2020, at the Community Hospice House in Vidalia. Jimmy was born March 12, 1937, in Homestead, Florida. His parents, Roger K. Brandenburg, Sr., and Patricia Williams Brandenburg, farmed mostly tomatoes in Homestead in the winter and various other crops elsewhere in the summer. Jimmy graduated from South Dade High School in 1957, where he met the love of his life, Elaine Dearing. Jimmy and Elaine were married at the First United Methodist Church of Homestead in 1958. During a successful farming career in Homestead, Jimmy and Elaine had three children and moved to Lyons in 1973. Jimmy was a spiritual man and stalwart member and leader for many years at First Methodist Church of Lyons. He was a member of the John Durst Sunday School Class, the Men's Improvement Club, was a Heritage Recipient and had various leadership roles within the church. During his early years in Lyons after moving from Homestead, Jimmy raised cattle and had a variety of crops. Mr. Brandenburg is survived by his wife of sixty-two years, Elaine Dearing of Lyons; three children, Del Brandenburg and wife Angie of Cordele, Greg Brandenburg and wife Cathy of Lyons, and Jamie Winge and husband Jimmy Winge of Vidalia.
All three children graduated from Robert Toombs Christian Academy, where Jimmy and Elaine were avid supporters.
He was known as a hard working man who could fix anything and never hesitated to lend a hand to a friend in need. Over his lifetime in Toombs County, he invested in and built duplexes and apartments and was determined to personally provide their maintenance and repairs. Jimmy's passion for restoring old vehicles often kept him busy through long days and nights. Jimmy's spirituality, kindness and willingness to offer a helping hand will be missed by those whose lives he touched. He was a loving grandfather to Brett, Bryce and Blane and adored them as only Jimmy Brandenburg could. Great-granddaughter, Bailey, always loved to visit "the farm" and ride the trucks and tractors. He was very close to his brothers, Roger Brandenburg and wife Joan of Augusta, and Jody Brandenburg and wife Janne of Jacksonville, Florida. Jimmy set the example of respect and integrity for many nieces and nephews.
A graveside funeral service was held Sunday, August 23, at 2:00 p.m., in the Lyons City Cemetery, with Reverend Barry Giddens officiating.
In lieu of flowers, the family suggests memorial contributions be made to the First United Methodist Church, P.O. Box 71, Lyons, GA 30436.
Ronald V. Hall
FUNERAL HOME
'Memories, of a Lifetime of Love'
Full Paid Obituary