Posted on
Mr. Dewayne Moseley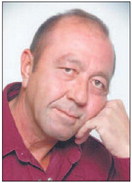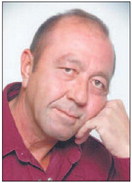 Mr. Dewayne Moseley
Mr. Dewayne Moseley, age 63, of Lyons, died on Monday, August 3, 2020, at his home after an extended illness.
Mr. Moseley was a lifelong resident of Lyons. He was a heavy equipment operator for McLendon Enterprises and Ed Herndon and also logged with George Cobb. He attended Aimwell Calvary Holiness Church in Vidalia. He was preceded in death by 1 daughter, Tina Eileen Moseley; his parents, Kenneth Moseley and Evelyn Edwards Moseley; an infant sister, Donna Lynn Moseley; 1 sister-in-law, Dianne Moseley; and 1 brother-in-law, W.L. Beasley.
Survivors include his wife of 47 years, Polly Cauley Moseley; 2 sisters, Annie Ruth Beasley, Lyons, and Delilah Lariscey and husband Eric, Oak Park; 1 brother, Donnie Moseley, Lyons; 2 brothersin- law, Billy Cauley and wife Sharon, Brooklet, and Arthur Mason and wife Judy, Lyons; and numerous nieces and nephews.
The funeral service was held on Wednesday, August 5, 2020, at 11:00 a.m., in the chapel of Ronald V. Hall Funeral Home, with Brother Andrew Bellah officiating. Burial followed in Lyons City Cemetery.
Pallbearers were Wendell Beasley, Kenneth Beasley, John Lariscey, Josh Beasley, Ryan Collins and Christopher Beasley.
Ronald V. Hall
FUNERAL HOME
'Memories, of a Lifetime of Love'