Posted on
Mr. Bernard McDaniel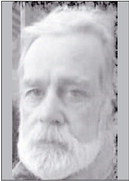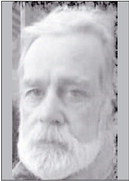 Mr. Bernard Lamar Mc-Daniel, age 72, of Lyons, died on August 4, 2020, at Community Hospice in Vidalia.
Mr. McDaniel was born in Tattnall County, lived in Cobbtown until 1975, and moved to Toombs County. He was a 1966 graduate of Collins High School. He was a Baptist and a veteran of the United States Army, having served in the Vietnam War as a helicopter crew chief with the unit Black Cat. He worked at Chickasha M.H. and retired from Plant Hatch 4 years ago, where he worked as an insulator. He was preceded in death by his parents, Robert McDaniel and Hattie Lou Cooper McDaniel Lively; his stepfather, Doc Lively; 4 brothers, Smutty, Leonard, Tobe, and Eddie; an infant sister, Mary Alice; his father-inlaw, Warnell Kersey; and his mother-in-law, Ms. Frankie.
He is survived by his wife of 48 years, Genie Kersey Mc-Daniel, Lyons; 1 son, Del Mc-Daniel, Cobbtown; 1 daughter, April McFadden, Lyons; 1 brother, Joker (Julie) McDaniel, Statesboro; 1 sister, JoAnn Marsh, Winston; 1 sister-in-law, Bonnie Jarriel; and 5 grandchildren, Sheldon and Cameron McDaniel, Jaxson, Bentley and Jordan McFadden.
The graveside service was held on Thursday, August 6, 2020, at 7:00 p.m., at Sunlight Cemetery.
In lieu of flowers donations may be made to Community Hospice of Vidalia, 904 Mt. Vernon Road, Vidalia, GA 30474.
Kennedy Funeral Homes, Cobbtown Chapel, was in charge of arrangements.