Posted on
Miss Ramsey Bentley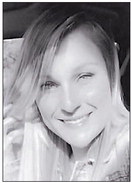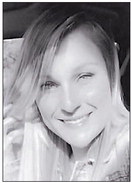 Miss Ramsey Alexis Bentley, age 25, of Dublin, died on
Wednesday, August 5, 2020, at her home. Miss Bentley was born in Macon and was a lifelong resident of Johnson County. She attended East Laurens High School, where she participated in many school activities and sports programs. During the mid 2000s she worked for a short time at the Boneyard Bar be Que in Soperton. She was preceded in death by her brother, Tucker Bentley; 1 cousin "sister," Taylor Dixon; her maternal grandmother, Carol McCoy; and her paternal grandfather, Thomas "Bull" Bentley.
Survivors include her mother and her husband, Tonya and Nathan Brantley, Dublin; her father, Dwayne Bentley, Wrightsville; her daughter, Bentlei Sellers, Dublin; her maternal grandfather, Carl Carter (Connie), Milledgeville; her paternal grandmother, Gail Bentley, Wrightsville; 4 uncles, Chris Carter, Wrightsville, Zach McCord, Dublin, Michael Hood (Brandie), Adrian, and Ashley Bentley (Tammy), Wrightsville; 3 aunts, Serena Dixon (Tal), Kite, Francesca Woods (Clay), Rentz, and Paula Helton, Wrightsville; and many extended family members and friends.
A graveside funeral service was conducted on Saturday, August 8, 2020, at 10:30 a.m., in Westview Cemetery in Wrightsville, with Rev. Scott Ferguson officiating.
Sammons Funeral Home in Soperton was in charge of arrangements.