Posted on
Upshaw Signs With Panthers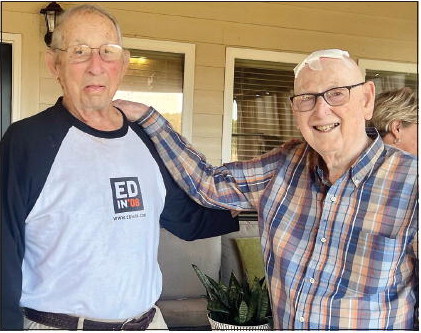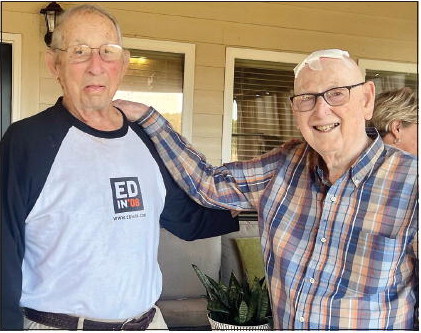 Courtesy of TCHS
Toombs County High School's standout senior, Brantley Upshaw, has officially committed to Georgia State University on a baseball scholarship. Upshaw is poised to contribute to the Panthers' pitching staff upon his arrival on campus, bringing with him a high school career that has been integral to Toombs County's baseball success.
Upshaw's dedication to the game extends beyond the diamond. His contributions to the program resonate as much in his off-field endeavors as his on-field performance. The recognition he receives today is a testament to his relentless work ethic and his unwavering commitment to the sport.
His journey through baseball has been marked by a readiness to absorb new knowledge and an eagerness to refine his skills. This approach aligns with the ethos displayed in the team's locker room, where a sign reads, "If it's important to you, you will find a way; if not, you'll find an excuse." Upshaw embodies this principle, consistently choosing the path of perseverance over convenience.
Upshaw stated, "I woke up this morning and was kind of nervous about this, but things have worked and this is a huge step in my life. I am really excited about what is to come, and I know that Georgia State has my back. I have to thank everyone that has helped me out over the years, and thankful for the Lord above.
"Having to deal with the injury I really had to take a step back and accept that I wasn't going to be able to be an asset on the field. I had to learn how to be in the dugout and how to help the rest of the team from there. I tried to help out and encourage them the best I could. If I had to sit on the bench I was going to do that the best I could, make sure the water was ready for the guys, just play the part that I was given, and I think that that helped me become better all around."
His brother Toby said, "It is cool seeing someone who works as hard as Brantley does take a step like this. To me it is exciting because the best is yet to come for him. We are looking forward to seeing him continue on his path."
"We're incredibly proud of Brantley. He's always found a way because baseball is more than a game to him—it's a passion," says Head Baseball Coach Derek James. "Watching him earn this opportunity is incredibly rewarding, and we're confident that his future at Georgia State will be marked by the same dedication and excellence he's displayed here at Toombs County."
Local Recreation Departments – Here are Coach Ed Smith (L) and Coach Anson Callaway (R), the two retired recreation department directors who developed quality programs in Vidalia and Lyons from the 1950's to the 21st Century. They met the other day to reminisce the 'Old Days' and share stories of players, coaches, and officials that had gone through their programs. The people of VIdalia, Lyons, and Toombs County have been blessed to have such strong leaders and solid men to build the class recreation departments in their communities. Coach Smith is now 92-years-old and Coach Callaway is 88.
Photo submitted