Posted on
Daughtry Speaks at Four Rivers Chapter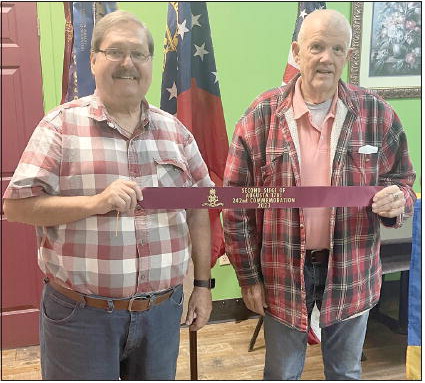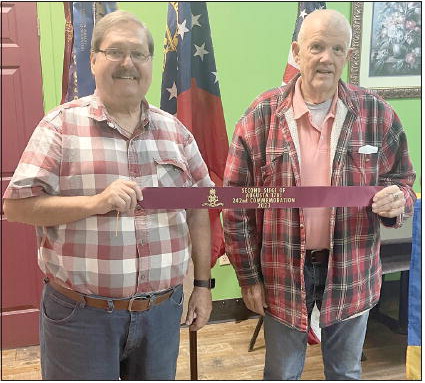 The Four Rivers Chapter Georgia Society Sons of the American Revolution held its monthly meeting on Thursday, October 19, 2023, at Chatters Restaurant in Lyons,. With President George King presiding, there were 12 in attendance.
Compatriot Hu Daughtry presented his program on 'Irish American Patriots in the Family Tree.' He and his wife Susan live in Metter, and he is a member of the Mill Creek Chapter in Statesboro.
Compatriot Dess Smith III presented Sgt-at-Arms Dan Brown with the Chapter's Flag Streamer from the 2nd Siege of Augusta's event held on September 16, 2023, where the Chapter's wreath was presented to honor those brave patriots who died winning today's freedoms.
Nominating Committee Chairman Dean Mills then announced the committee's nominees for officers for the Four Rivers Chapter 2024. They are Steve DeWeil, President; George King, Past President; Joel Keener, Vice President; Dean Mills, Treasurer; Al Johnson, Secretary; Dean Mills, Registrar; Emory Fennell, Chaplain; Dan Brown, Sgtat- Arms; and Dess Smith III Genealogist.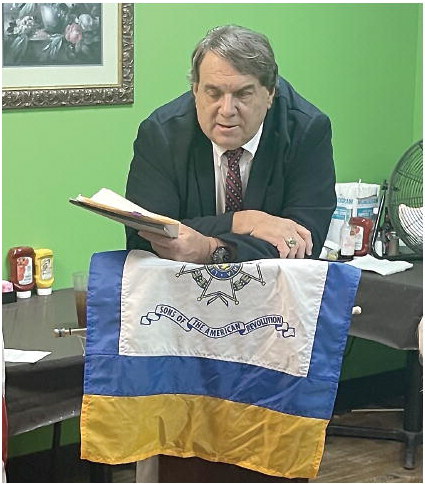 Compatriot Hu Daughtry presenting his program.