Posted on
Community Prepares To Feed Hungry This Thanksgiving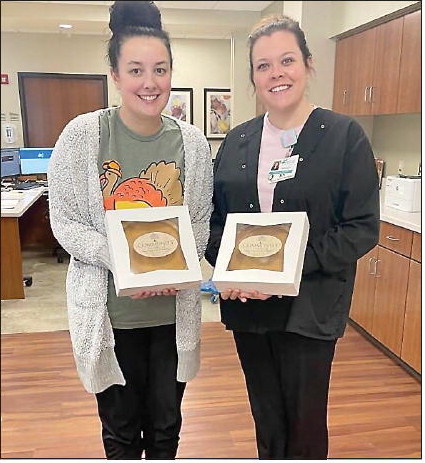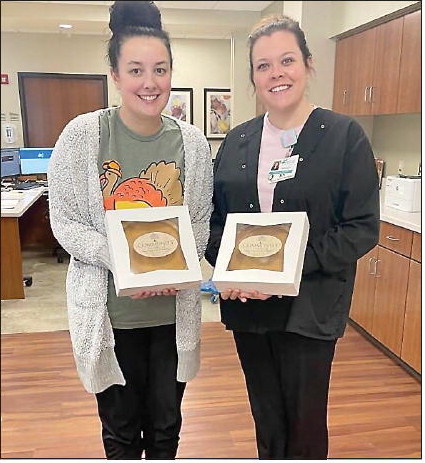 mrandolphadvance@gmail.com
Individuals within Montgomery and Toombs County are collecting blankets, jackets, and food to supply to the elderly, less fortunate, homeless, and sick this Thanksgiving. Montgomery County
Mount Vernon City Councilwoman Elizabeth Williams is gathering food, volunteers, blankets, and jackets this month, as she and her sister-in-law Bea-Neatra Carswell prepare to provide the elderly, less fortunate, and homeless with a Thanksgiving meal on November 18.
"It started with an idea from my sister-inlaw, BeaNeatra Carswell. She is very active in our church outreach, and the thing about it is we've been doing outreach in other counties," Williams explained. "So, with me being on Mount Vernon City Council, my committees are Recreation, Parks, and Events – this fits right up under my events role."
Currently, the pair work together in an organization called "Outreach Warriors" which was created to help serve those in need in surrounding communities. "This is BeaNeatra's first event in Montgomery County. She did her first ever event in Vidalia, where we served hundreds of people back in the summer," she reminisced. "We've been planning for several months – it arose through a conversation we had. We said, 'There's nothing going on in our city or county – we've got to do better; we've got to serve people. We've got to get out and do more – someone has to start it.' We are not pinning ourselves to just one area – we do outreach. But, right now, we're focusing on Mount Vernon and Montgomery County – especially me. For me, this is home."
Upon deciding to host the Thanksgiving dinner, Williams said she spoke with Montgomery County Schools, and specifically, Montgomery County Middle/ High School Principal Scott Barrow, who was completely supportive of the endeavor and agreed for the event to be hosted at the school. Montgomery County High School students also are being given the option to volunteer at the event as a way of gaining some of their required Beta Club community service hours.
The pair are currently accepting donations of food, drinks, paper goods, desserts, cups, and plastic cutlery. "You could make a dish, like a dessert or main item for the meal, or give monetary donations," Williams shared. "We are really looking for things that are already done, but we are not turning down monetary donations."
New blankets and new or gently used jackets are also being collected for the occasion, as Williams said they plan to provide attendees with blankets and jackets when they leave from the meal. She stated that the blankets must be brand new, and that they prefer jackets to be new or in gently used condition. "We really need jackets for adult males and teenage boys – that's most of who we see walking in the area without one," she clarified. "We definitely need some women's jackets, too."
Donations may be given by contacting Williams at (912) 380-0516 to set up a time and place to meet up, or a pick-up time and location. Charlie's Car Wash, located across from Subway in Mount Vernon, will also be accepting donations on Saturday, November 11. The Mount Vernon City Hall also has a box for jacket and blanket donations within its location.
Williams also emphasized the need for volunteers. "Even if you just show up to stand behind the dressing pans and serve dressing on plates – that is a blessing," she commented.
"It's going to be a really nice event. The main thing is serving our community and our people, and letting them know we care about them," Williams remarked. "We're going to be doing not just this, but other events in the future as well. I've been speaking with my contact in Savannah who used to help us with the monthly food giveaways. We used to have food drives on Saturday mornings once a month where all the cars would line up and the truck would come and we would provide everyone with food. It turns out, we were actually serving surrounding counties – serving over 500 people. We plan to start that again towards the end of the first quarter of next year."
Toombs County
Local Cancer Center Nurse Navigator Cierra Rollins is collecting canned goods and other foods to provide her patients and their families with a Thanksgiving Dinner.
For the past several years, Rollins has led this effort to ensure that her patients did not have to worry about whether or not they'd have food for Thanksgiving. "These men and women are already going through so much; this is just one way I can help make things easier on them," she remarked. "The community has always been so supportive of this every year, and I'm just grateful that we can do this year after year."
Rollins said that her goal is to provide at least 25 boxes with supplies of everything needed for a Thanksgiving Dinner. She is accepting things, such as turkeys, ham, bread, stuffing, gravy packets, mashed potatoes, canned vegetables, sweet potatoes, yams, rice, macaroni and cheese, cakes, pies, paper goods, and any other Thanksgiving favorites. Donations of perishable, frozen, or ready-made items – such as casseroles – are also accepted; Rollins just asks that these donators contact her to arrange the storing or pickup of the item prior to the donation.
"This is always such a blessing to my coworkers and me. I always get the best response for this project, and I'm so thankful for each and every one of you that help with this every year," she concluded.
Food donations may be dropped off at the Tommy and Shirley Strickland Cancer Center, located next to the Memorial Health Meadows Hospital in Vidalia, until November 20. After that date, Rollins will begin packaging the boxes for the giveaway, which will happen throughout the week of Thanksgiving. For more information, contact Rollins at (912) 246-5828.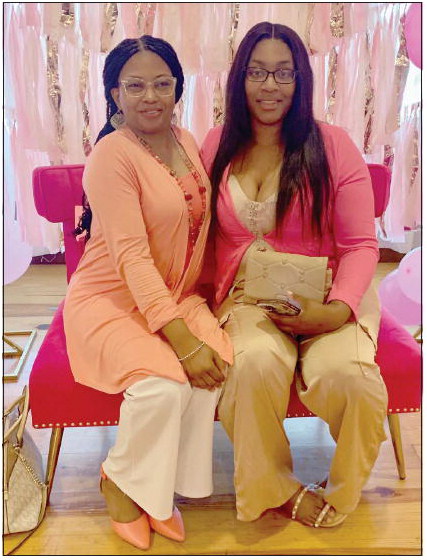 OUTREACH WARRIORS – Mount Vernon City Councilwoman Elizabeth Williams (left) is working with her sisterin- law BeaNeatra Carswell (right) to provide those in need within Montgomery County with a free Thanksgiving meal, as well as jackets and blankets, on November 18. Pictured: the Outreach Warriors pose at a past benefit event for Breast Cancer Awareness.