Posted on
Toombs Dismantles Windsor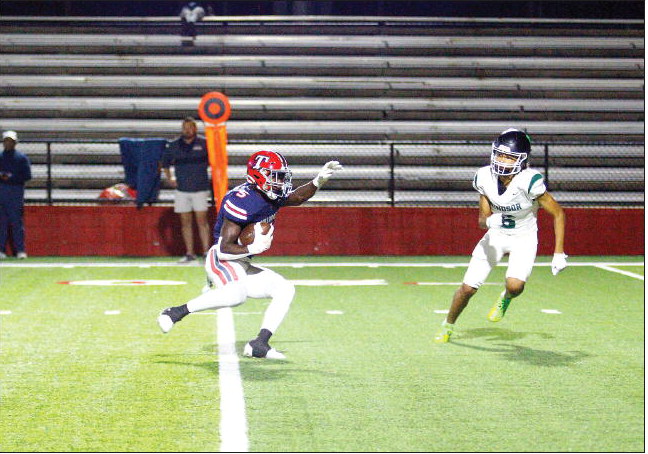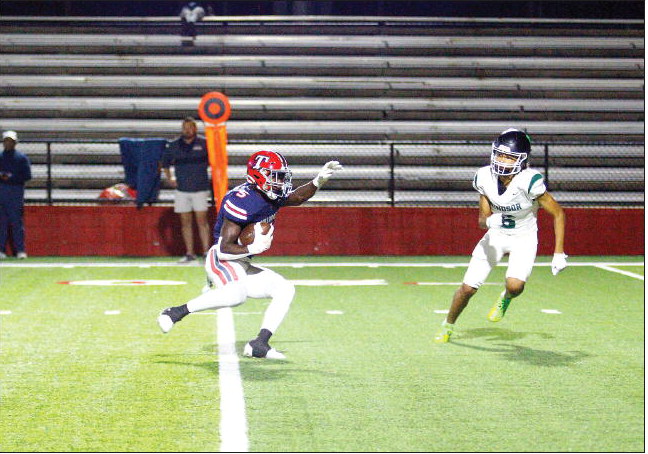 Courtesy of TCHS
On Friday night, the #4 Ranked Toombs County Bulldogs hosted the Windsor Forest Knights in a Region 3AA contest in The Pit. It was all Toombs as they rolled over the Knights, 48-0. The Red Bullet defense of the Bulldogs was the story as they held Windsor to -2 total yards in the game, while the TCHS offense racked up 318 yards.
Toombs took the ball on the opening kickoff, starting from their own 24-yard line. Two plays later Dabyn Wadley scooted 63-yards for a Bulldog touchdown just 45 seconds into the game. Braylen Dietrich connected on the point after to give the Dogs a 7-0 lead.
The "Red Bullet" defense held the Knights on their first possession on a 4th down on their own 30-yard line. Just, three plays later, QB TJ Stanley hit pay dirt to give the Dogs a 14-0 lead with 8:34 left in the first quarter.
On the ensuing drive by the Knights, the "Red Bullets" blocked a punt giving the Bulldogs the ball on the Knight's 4-yard line. Seconds later, Freshman Alex Scott punched his name in the scoring line with a 3-yard touchdown run that put the Dogs up 21-0 with 6:51 in the first.
After a Knight punt, the Dogs quickly struck again when Stanley hit Junior WR LaGonza Heyward on a 59-yard touchdown pass, pushing the score to 28-0, with 5:19 left in the first. The Dogs again got the ball back but failed to convert on a 3rd down play. Dietrich answered by kicking a 40-yard field goal, extending the lead to 31-0 in the first quarter.
On the Knights first play on the following drive, Alex Scott knocked the ball loose and Wadley scooped and scored for the Bulldogs making the score 38-0 at the end of the first quarter.
The Bulldogs started rotating starters out in the second quarter, while adding another Stanley touchdown run before the half, and then another Dietrich field goal in the second half with a running clock, to cap the scoring with the Dogs on top 48-0.
This week the Bulldogs travel over to Vidalia High School on Friday for the regular season finale against their crosstown rival. The Indians are 5-4 and 3-2 in Region 3AA, losing to Pierce County on Friday 35-7. The Bulldogs are now 8-1 on the year, and they are 4-1 in the Region. Kickoff of the rivalry game is set for 7:30 p.m. at Buck Cravey Field.