Posted on
Pumpkin Hand Pies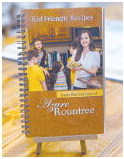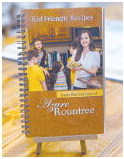 2 (9-inch) frozen Pie Crusts (thawed) 1 (15-ounce) can Pumpkin ½ cup Light Brown Sugar 1 large Egg 1 teaspoon Pumpkin Pie Spice ½ teaspoon Ground Cinnamon ½ teaspoon Salt 1 Tablespoon Heavy Cream 2 teaspoons Vanilla Extract 1 Tablespoon Cornstarch 1 additional large Egg (beaten) 2 teaspoons Water Granulated Sugar (for dusting) Assorted Food Coloring (fall colors) 4 ½ inch Cookie Cutter Small Leaf Cookie Cutter Preheat oven to 350 degrees. Lay out an 11×17 inch pan lined with wax paper, then set aside. With a rolling pin, roll out the dough on a floured surface so that it is thin, yet able to hold the filling. You don't want the pie crust so thick that you can't taste the filling, but you also don't want it to fall apart because it is too thin. Once rolled out, use the 4 ½ inch cutter to cut out the hand pie dough, then set those aside. When done, use the leaf cookie cutter to cut out small leaves. Paint the leaves with the assorted fall food colors, then place those in the fridge to dry out while you put together the filling. In a medium size mixing bowl and with an electric mixer, beat together the canned pumpkin, brown sugar, 1 egg, pumpkin pie spice, ground cinnamon, salt, heavy cream, vanilla extract and cornstarch. Add the filing to half of the individual hand pie dough. Combine the additional egg with 2 teaspoons water for the egg wash. Using your finger, run the egg wash around the filling, then fold the dough over the filling and using a fork, seal the dough together. Remove the colored leaves from the fridge. Brush the hand pies with the egg wash, then add the leaves to the center of the hand pies and brush the leaves as well with the egg wash. Sprinkle each hand pie with the granulated sugar, then place on the wax paper. Bake on the 3rd (middle) rack for 20 to 25 minutes.
*Please note that you can freeze the leftover filling or use it to make miniature pumpkin pies. Also, these hand pies are delicious if you prefer to fry them in hot oil instead of baking. Just drain them on paper towels and sprinkle with the sugar after frying.
Kid Friendly Recipes from the Kitchen of Azure Rountree is available at The Advance. A portion of the proceeds from every book sold will go to benefit children with special needs.