Posted on
continued from page discovered that ….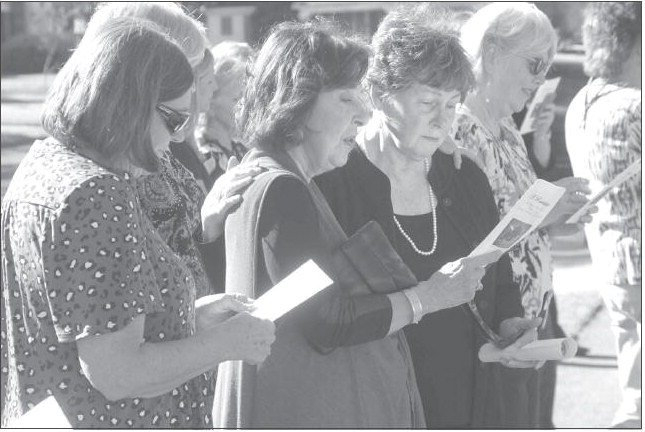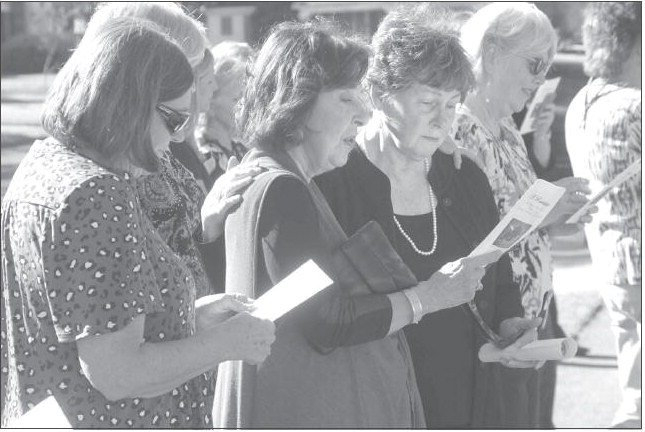 continued from page
discovered that the library was no longer to keep this sculpture, she made it her work to find a new home for it, and to fundraise and bring it here."
Four members of Brown's Girl Scout troop attended the event, and former Scout Laura Reed spoke on her experience of knowing Brown throughout her life. "She was such a gentle and strong soul," Reed emphasized. "She just loved the arts. She was very devoted to her family, she was very devoted to her faith, [and] she was very devoted to her community."
Reed added that Sylvia was "one of the nicest people you would ever meet," and "someone so supportive of the community."
Reed continued, "It means so much to have this back in the area. [Brown's daughter] Ann did know before her death that the sculpture would be here – she got to see pictures of it. I was so excited that she did get to see it before she died. This means so much to their whole family that this is here."
The ceremony ended as the attendees united together to sing the classic Girl Scout song, "Make New Friends." Donations were accepted following the close of the celebration to help fund lighting for the sculpture, which will be installed later this year.