Posted on
continued from page and expectations ….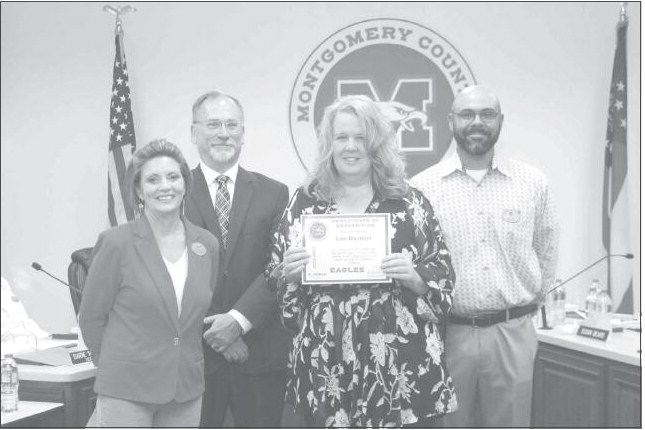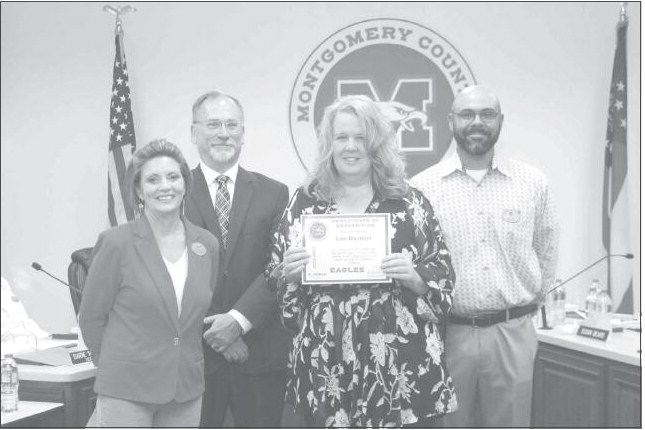 continued from page
and expectations for the upcoming accreditation renewal.
Pre-K
Pre-K Parent Night was held on October 16.
Teachers are working to create criteria and assessments to make it easier to identify students who may experience learning difficulties.
Georgia State Assistant Commissioner for Pre-K Susan Adams came to the school and read to the Montgomery County Pre-K classes during Georgia Pre-K Week. She complimented the size of the classes – as there are two classes with 18 students each, and one class with 19 students. She emphasized her pleasure in the third class and spoke encouraging words about the continuation of funding for the third class. Pre-K received a new outdoor sign for the facility.
Elementary School 4th Grade is piloting a new math curriculum for the school. The math teacher, her mentor, and an instructional coach recently went to a 2-hour instructional training that they shared was very beneficial. The teachers started fully implementing the curriculum on Monday, October 24.
Attendance is being monitored.
The teacher mentor/ mentee program is underway, as the group is completing a book study.
Bus drivers were celebrated on the week of October 17-20.
Fire and safety drills have been completed and gone well.
Kindergarten through Second Grade teachers underwent the University of Florida Literacy Institute training to implement the principles into small group reading instruction.
All grade level parent night meetings have been completed. These meetings were recorded and posted to the school's Facebook page.
An Open House is being planned for the Department of Exceptional Learning students.
Technology
Communications Director Michael Lane and Superintendent Stan Rentz met with the company which sold the school system the board room audio/ visual system. The company determined that the system as unusable for the room.
The company agreed to buy back the current system and install a new updated system from a different manufacturer. This system will be used to livestream and record board meetings.
The company will give the school system 60 days to determine if the system is a good fit for the board room. If not, they will search for other options.
Next Meeting
The next work session for the Board will be Thursday, November 9, at 5 p.m., while the next official meeting will be Tuesday, November 14, at 6 p.m.