Posted on
BPC Dedicates Redding Hall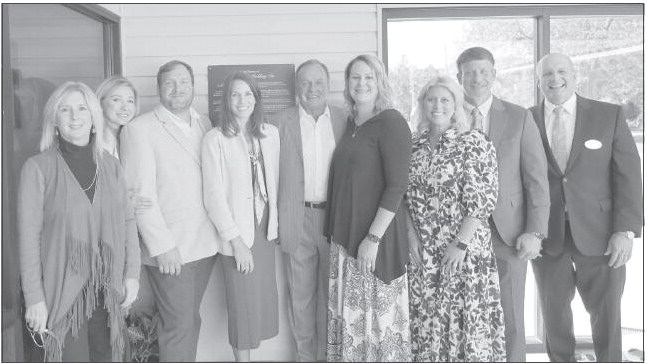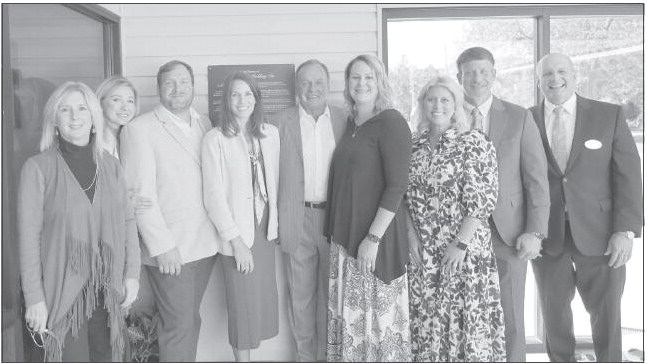 Courtesy of Brewton-Parker College
On Tuesday, October 17, 2023, Brewton-Parker College (BPC) dedicated a newly constructed dormitory in honor of Timothy E. Redding, Sr. BPC faculty, staff, and trustees, along with members from the community, joined the Redding family for the dedication ceremony following chapel.
Redding Hall stands as a testament to the extraordinary life and unwavering commitment of Timothy Redding, Sr., to Brewton-Parker College. As a highly successful businessman, Redding's story is an inspiration, reflecting the power of faith, resilience, and an unyielding commitment to God's work. His remarkable journey, from modest beginnings to entrepreneurial success, is a testimony to God's grace and providence. Redding began his journey as a BPC Trustee in 2011. He has served on various committees and played a vital role in presidential searches, witnessing God's providence guiding the college through trials and transformation.
Construction began this past April and was completed in August before the fall semester began. The new dormitory provides additional housing to accommodate the demand for private housing at BPC. The building consists of suite-style living where two to three bedrooms share a bathroom, and each room opens into the open-air courtyard.
The City of Mount Vernon provided the essential water and sewer infrastructure for the construction of the new dormitory. BL Horne represented the City of Mount Vernon, expressing his excitement about the things happening at BPC. He reminded those in attendance that the students and employees of BPC affect the community in a positive way, an effect that the City of Mount Vernon is grateful for.
Dr. Steven F. Echols, BPC President, commented, "It is such a blessing to see how God has led so many through the years to contribute to the facilities at BPC. We have a need, and God speaks. Redding Hall is only the latest example of that. Mr. Redding has been a special friend of the college for many years, and God's Kingdom is blessed through his generosity."
Tim Redding, Sr., BPC Trustee, shared, "God has blessed me with the opportunity to be involved at Brewton-Parker College. I hope that Redding Hall will stand as a testament to the incredible work God has done in my life and the life of this institution. It's an honor, and I pray it inspires generations of students to come."
Redding is blessed with three children and ten cherished grandchildren, and currently resides in Metter, Georgia, with his wife, Kathy. His generous investment has provided high-quality housing that will help BPC fulfill its mission of seeing the lives of students transformed academically and, most importantly, spiritually for the glory of God.