Posted on
Wheeler Loses Heartbreaker To Telfair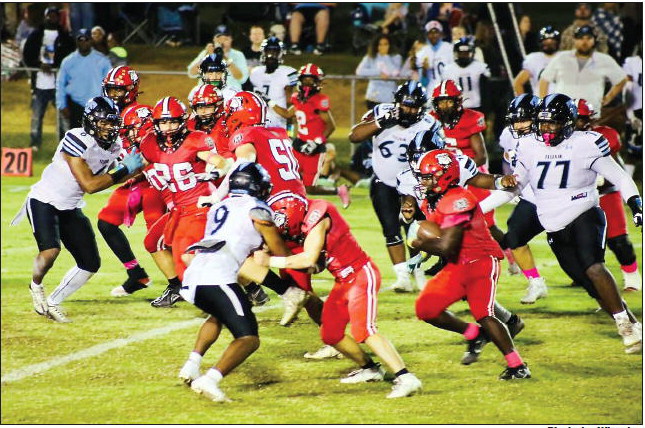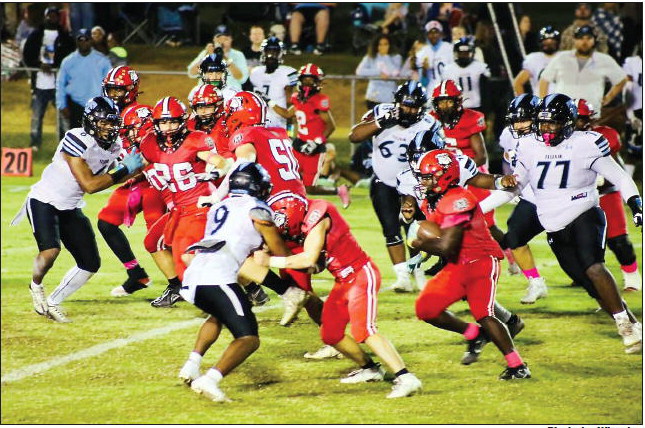 The Wheeler County High School Bulldogs football team lost a tough game to the Trojans of Telfair County last Friday in Alamo. Wheeler led throughout the game until the final three minutes, before the Trojans took the lead and the win.
It didn't take long for Wheeler to get on the board as they scored on an Alvin Ricks run from 6 yards out. That was set up by a fumble recovery at the 40-yard line. Wheeler added the PAT to take an early 7-0 lead, just over a minute into the game.
Telfair tied the game at 7-7 on a short rushing touchdown early in the second quarter of the game, but later in the first half Wheeler went back on top with a Ricks run from 2 yards out to take a 14-7 lead into halftime.
Wheeler had the ball to start the second half, but couldn't get anything going and had to punt the ball away. The kick was blocked, and Telfair scooped it up and returned it 40 yards for a touchdown. They missed the extra point, though, and Wheeler was still on top 14-13.
Wheeler added a touchdown with four minutes left in the third quarter on a 30-yard run by Ricks to take a 20-13 lead. They tacked on the two-point conversion to go up 22-13.
Wheeler made it 2913 early in the fourth quarter on another big run by Ricks. Wheeler added the PAT.
With just over four minutes to play in the game Telfair found the end zone on a short run to close the lead to 29-19.
Telfair then recovered the ensuing kickoff and took over at the Wheeler 20-yard line. Just a few plays later they were back in the end zone, this time on an 8-yard pass play. They added the extra point, and the score was now, 29-26, with Wheeler clinging to their lead.
Telfair got the ball back again late and moved down the field, capping off the quick drive with an 8-yard rushing touchdown to take their first lead of the game over Wheeler. They added the extra point to lead 33-29.
Wheeler didn't have any last second heroics as they lost the heartbreaker to Telfair, 33-29.
Ricks was the highlight of the Bulldogs night as he rushed for 201 yards and 4 touchdowns.
This week Wheeler will be at Treutlen for their rivalry game with kickoff at 7:30p.m. In Soperton.