Posted on
Vidalia Heritage Eagles Roll Over Knights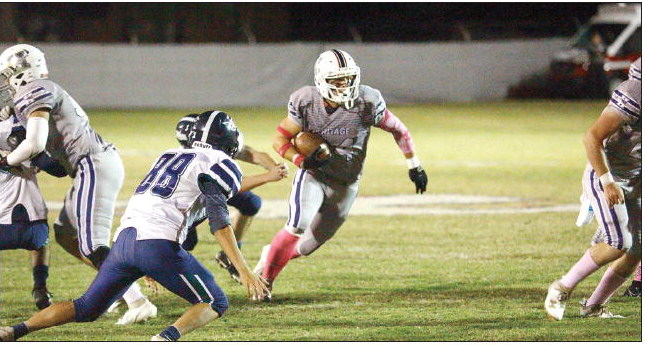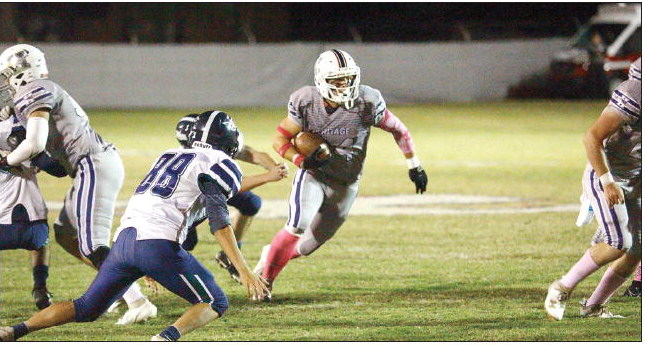 The Vidalia Heritage Academy football team took care of business on Friday night of last week at home against People's Baptist. VHA rolled to a 42-0 win over the Knights.
Heritage had the ball to start the game, and they quickly moved down the field. A nice pass fromJake Adams to Dylan Green got them across midfield, and a couple of good runs by Trevor White moved them deep into Knights' territory. Ledger Curl got in the mix with a strong run, and then Green caught a pass to the 8-yard line for a first down. Curl went in on next play, but that touchdown was called back on a holding penalty. Heritage moved it back down and capped off the long drive with a pass from Adams to Green for a 6-yard touchdown with 4:46 left in the first quarter. VHA failed on the two-point try, but led 6-0.
The Knights hurt themselves with penalties and were forced to punt the ball away. Heritage blocked the punt and took over at the Knights' 14-yard line with 2:54 left in the first quarter. It didn't take long for Heritage to find the end zone on another run by Curl. That made it 12-0 with 1:52 left in the first quarter.
In the second quarter of the game VHA found the end zone for the third time with just over six minutes left in the half. This touchdown came on a run by Green. The Eagles added the conversion on a pass to Wayne Richardson to go on top 20-0.
In the final few min-utes of the first half, the Eagles scored two more times as they took complete control of the game. The first touchdown came on a pass from Adams to Hardy Franklin, and the second on a run by Adams. They were successful on both two-point conversions to push their lead to 36-0 by the end of the first half.
Heritage added one more score in the third quarter of the game on a pass from Adams to Richardson. They did not get the two-point try, but were on top 42-0.
The clock was running through the rest of the game and neither team found the end zone as VHA took the win.
This week VHA will travel to Covington to take on Peachtree Academy's Panthers. Kickoff is at 7:30 p.m.