Posted on
School Bus and Car Collide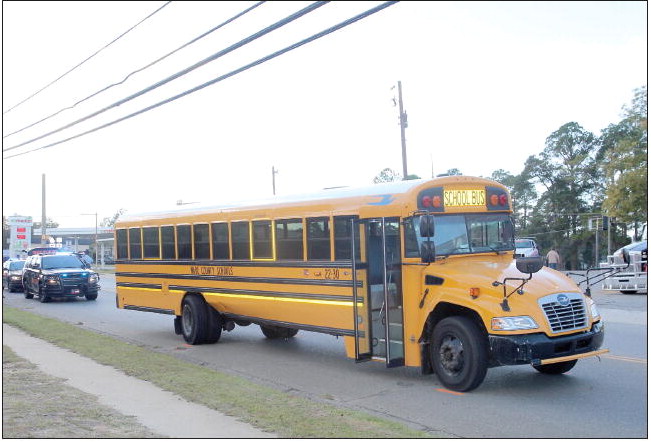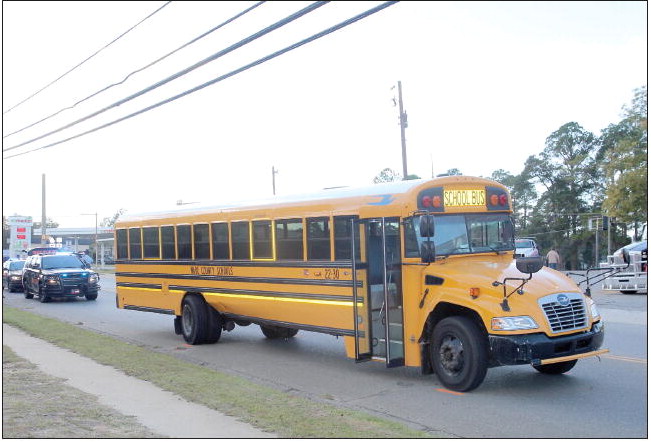 A Ware County school bus carrying 12 students and Ford Focus driven by a pregnant woman collided on Friday, October 20, causing several people to be transported for medical care.
The Georgia State Patrol is actively investigating the accident, which occurred at the intersection of Georgia State Route 4 (U.S. Highway 1) and Georgia State Route 178 (Victory Drive) in Lyons. According to the preliminary investigation, the school bus was traveling northbound along U.S. 1. Upon reaching the traffic signal at the intersection of the two roads, the bus continued through the intersection, as the driver stated that the traffic signal was green.
Meanwhile, the Ford Focus had previously reached the intersection and stopped, as the driver said the traffic light was red upon her arrival. When the signal changed to green, the car proceeded westbound on Victory Drive, striking the school bus on its right side with the front of the vehicle.
The impact happened in the northbound lane of U.S. 1; after the vehicles collided, the bus traveled and came to a controlled rest along U.S. 1, while the car rotated clockwise and came to a rest in the northbound lane of U.S. 1.
There was a single witness of the accident who was behind the Ford Focus at the time of the crash. The witness told law enforcement that the traffic signal was green for traffic along Victory Drive at the time of the wreck.
Photos were taken of the accident, which will continue to be reviewed until the final investigation is complete. The driver of the Ford Focus and a few students were transported for further medical evaluation and treatment at the Memorial Health Meadows Hospital.
The identities of the drivers have not yet been released.
mrandolphadvance@gmail.com