Posted on
Safest Transportation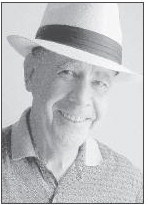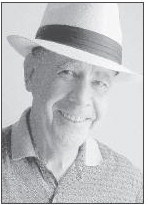 Afraid to fly? Fear of flying is right up there with fear of heights. While I have a touch of Acrophobia, discomfort near windows of a tall building and avoid outdoor elevators, I am as comfortable in an airplane as I am at home. They are not the same things.
Agoraphobics would avoid using an elevator. "I feel like people are breathing my air," said a friend who avoids elevators.
According to folks who keep up with transportation figures, everybody ought to be afraid of cars at the rate people die in them. Deaths in automobiles are second to people killed on motorcycles.
"Travel and Leisure" says that the most dangerous mode of transportation is far and away motorcycles. After digesting years of accident history, they say public transportation is safer.
Using 2015 figures, they agreed that road travel is more dangerous than air travel by a long shot. They say commercial flight is the safest.
The safest form of transportation is likely elevators. The Consumer Product Safety Commission says that elevator deaths average twenty-seven a year, and those are mostly elevator technicians.
Among the safest modes of ground transportation is the school bus: the "loser cruiser," "Highway House."
The group that keeps up with figures dealing with traffic safety, "The National Highway Safety Administration," shows that between 2012- 2021 there were 113 fatalities on school buses, with 61 of them passengers and the rest drivers.
Kids are more at risk while approaching and leaving a bus, far more so than as passengers. This puts the burden on drivers to pay attention.
"Smithsonian Magazine" in an article last year reported that some manner of school transportation was in use by horsedrawn wagon before the year 1900. Once automobiles and trucks came on line, it was a short hop to outfit a truck with seats. It didn't help the Kansas Woman any since she attended a one-room school until the 8th grade and walked a mile and a half to the Hatch School in Washington County, Kansas.
The National Transportation Safety Board says that across the country nearly a half-million buses transport 25 million students to school and events.
The current administration pushes electric buses, which are far more expensive than diesel buses. One article stated that an e-bus costs twice to three times as much as a diesel bus.
There are also charging station costs and battery replacements.
Then there are recent events of e-buses burning to the pavement. A lithium-ion battery fire is a hot fire to control and spreads faster than a case of the measles.
The idea of school children trapped in a burning bus doesn't sit well with parents.
Maybe the time of the "air taxi" is not far away.
joenphillips@yahoo.com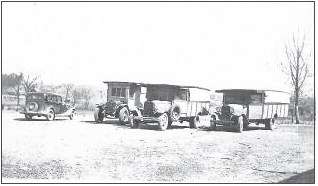 School buses at Coosa School, East of Rome, GA