Posted on
Paul Anderson Youth Home Celebrates Founders' Day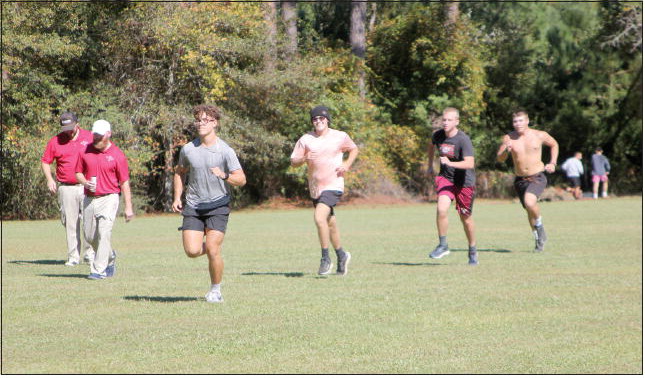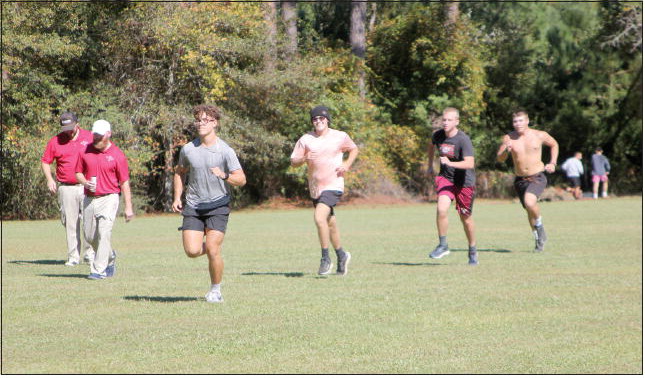 mrandolphadvance@gmail.com
The Paul Anderson Youth Home celebrated its founders on Tuesday, October 17, as a part of the annual Founders' Day and Day of Prayer. The event, which is held each year on the late Paul Anderson's birthday, commemorates the legacy of both Anderson and his wife, Glenda, who now serves as the Home's President.
The day begins with a morning walk to the knoll where Anderson is buried, followed by prayer and a brunch enjoyed by all at the facility. The afternoon is busy with competitions which test the residents' strength and character as a means of honoring Anderson's own world-record strength and athletic ability.
'Everyone who knew Paul will never forget him, he was just that kind of man. This wonderful celebration keeps his spirit alive," emphasized Glenda Anderson. 'Paul understood the power of prayer. He knew the Lord answered his prayers when he needed God's help the most, and he wanted everyone to know prayer works when you accept Christ into your heart. It's an important lesson we teach our young men every day."
Dubbed 'The World's Strongest Man' during the height of his fame in the 1950s, Paul Anderson was a 1956 gold medalist in weightlifting. He and Glenda founded the Youth Home in Toombs County in 1961 to provide a safe and supportive Christian environment for young men who were struggling. The Biblicallybased program has since helped over 1,400 young men overcome challenges such as emotional issues, substance abuse and legal trouble.
Several current members of the Youth Home staff also enjoy keeping Anderson's memory alive, both on Founders' Day and every day. "Paul Anderson was a man of great faith and compassion," said Eddie Burris, a former resident now serving as Director of Plant Operations. "He believed that every young man deserves a second chance. Founders' Day is a reminder of his legacy and our commitment to helping young men reach their full potential."
Eddie's wife Betty serves as the Executive Director of the Home, and together the Burrises have been serving at the facility for over 50 years; they recognize the importance of continuing Anderson's legacy.
The celebration ends after the physical competitions, leaving all those at the home to enjoy a meal and a relaxed evening. About Paul Anderson Youth Home Founded in 1961 by weightlifting world champion and Olympic gold medalist Paul Anderson and his wife, Glenda, the Paul Anderson Youth Home (PAYH) is a Christcentered residential program, with a dually accredited on-campus school for young men between the ages of 16 and 21 who are struggling in the areas of behavioral problems, and issues of discipline, anger and depression. In addition to counseling and character development, PAYH offers an accelerated learning program enabling residents to graduate with a high school diploma and technical certifications. To date, over 1,400 young men have attended the program. The Home is located at 1603 McIntosh St. in Vidalia, GA. To learn more about PAYH, call (912) 537-7237 or visit www. payh.org.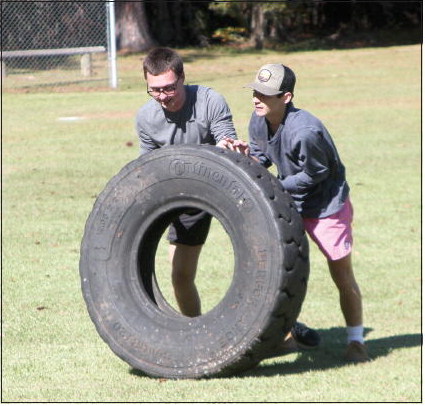 TEST OF STRENGTH – The Paul Anderson Youth Home residents' strength was tested during the second challenge of the Founders' Day Celebration's physical competition, as the boys had to team up in pairs to flip a tire a certain distance.Photo by Makaylee Randolph