Posted on
Former Students Give Back to Beloved Teacher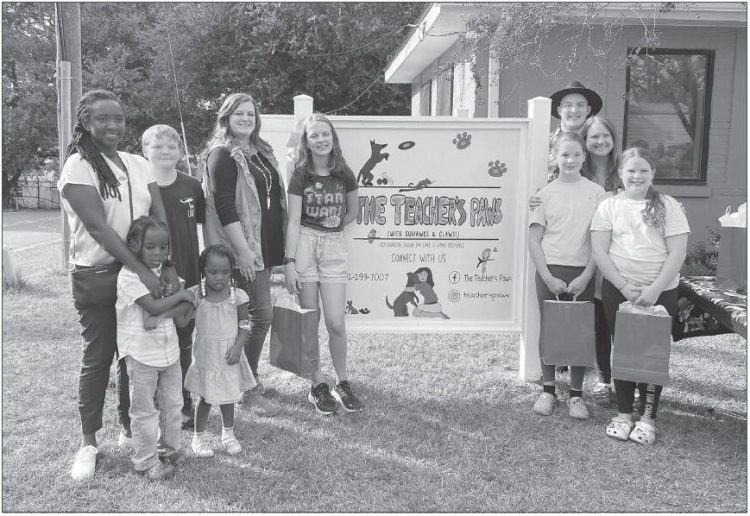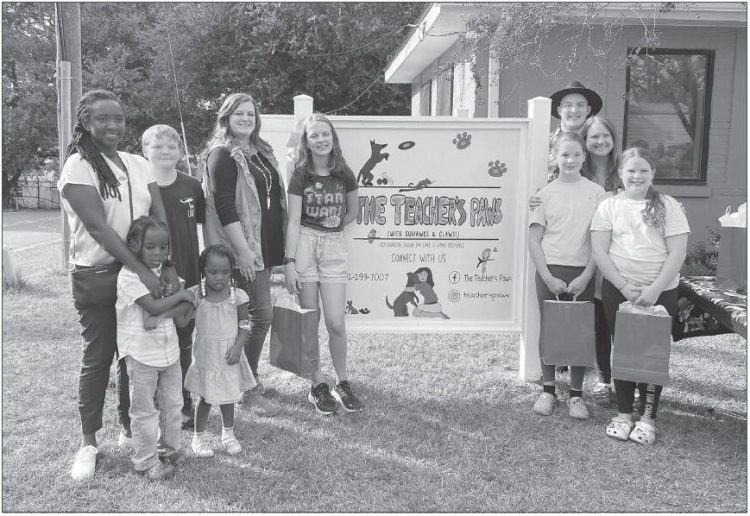 mrandolphadvance@gmail.com
The ribbon-cutting ceremony for "The Teacher's Paws… With Squawks and Claws" on October 10, was not only crowded by citizens from the community, but also by business owner Donna Beall's former students, all of whom have had some role in the opening of the business.
Beall, who now works as a business owner and dog trainer, retired from teaching last year, after having spent time teaching at various schools in Chatham and Toombs Counties. The former English teacher was known for her love of literature and her love of students, which helped her build lasting bonds with all who entered her classroom.
Upon the decision to open her business, Beall immediately found support in her former students, as Thomas Stephens, whom Beall taught at Toombs County Middle School, completed some of the carpentry work during the renovation of the business's location.
Beall knew she wanted to continue the trend of involving students in the creation of her business, and set out to form an art contest, which would allow students to submit pieces of artwork as ideas for her business logo. She reached out to another former student, The Advance Staff Writer Makaylee Randolph, who helped her inform the community of the opportunity through writing.
Several students submitted pieces of art which featured dogs, cats, birds, and other animals, and ultimately, the logo was created through the combination of the 1st, 2nd, and 3rd place winners of the contest. These winners were recognized at the business's ribbon cutting, as 1st place winner Jasmine Colley took home a $100 check for her prize.
After gaining the raw artwork for the logo, Beall had one more challenge: digitizing the drawings. Another former student from Chatham County, Victoria Johnson, reached out to Beall, explaining that she is beginning a career in graphic design and would love to help bring the art to life digitally. Johnson did just that, and the resulting logo is now seen outside of the facility.
The lasting impact which Beall has left on the students continues to shine through, as student volunteers spend time at the kennel daily to help with the everyday tasks of the business. Although her time as a teacher may be over, Beall's bond with her students will always endure – it will merely travel to new avenues.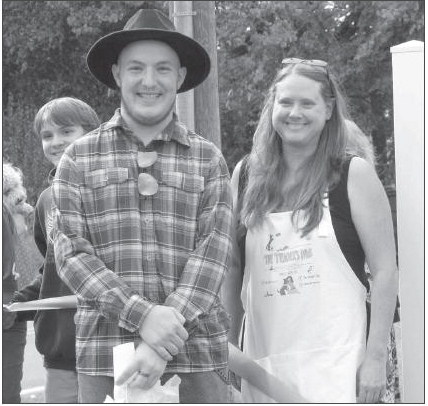 2ND PLACE ART CONTEST WINNER – Georgia Cyber Academy Junior Brandon Byrd took home the 2nd place award for the Business Logo Art Competition, and a few elements of his art are included in the final logo. L to R: Brandon Byrd, Donna Beall.Photo by Makaylee Randolph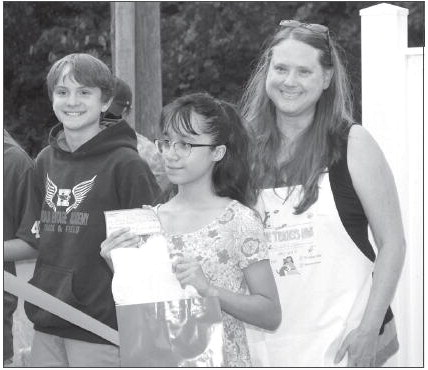 1ST PLACE ART CONTEST WINNER – Robert Toombs Christian Academy 7th grader Jasmine Colley was the 1st place winner for the Business Logo Art Competition, which was held last Spring. L to R: James Beall, Jasmine Colley, Donna Beall.Photo by Makaylee Randolph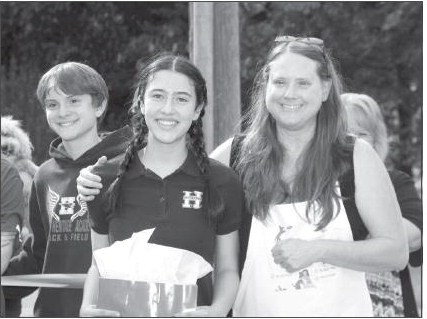 3RD PLACE ART CONTEST WINNER – Vidalia Heritage Academy Sophomore Allegra Demircioglu won 3rd place in the Business Logo Art Competition, as small pieces of her design are featured in the current logo for "The Teacher's Paws." L to R: James Beall, Allegra Demircioglu,Donna Beall.Photo by Makaylee Randolph