Posted on
ADSS to Host Color Walk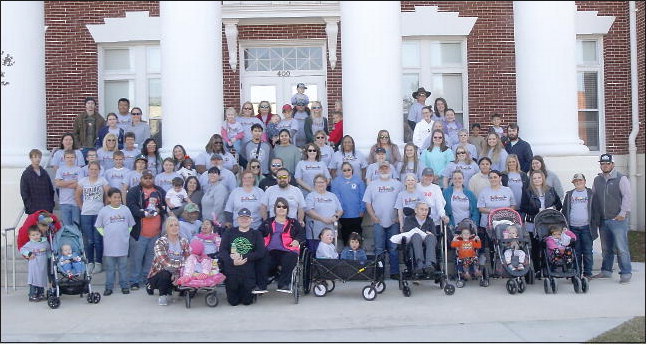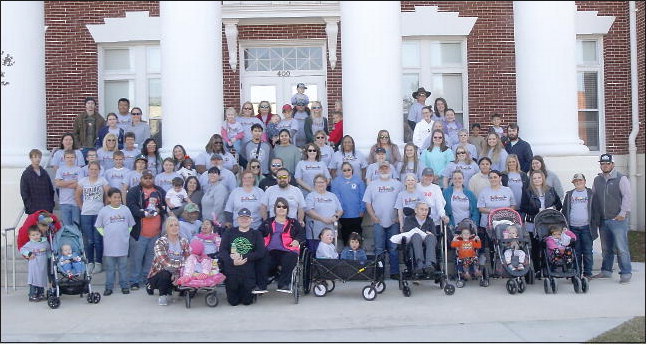 mrandolphadvance@gmail.com
Altamaha Down Syndrome Society's annual walk for inclusion and awareness will be filled with vibrancy, as the organization hosts the "Uniquely Me: Coloring the World With Kindness" color walk at the Montgomery County Recreation Department on Saturday, November 11.
According to Society Director Stacie Randolph and Assistant Director Cynthia Crawford, the group wanted to utilize this year's walk to not only bring awareness for the special needs community, but to also celebrate each individual's uniqueness. "Every person is different – we all have things about us that are special and unique as to who we are individually. Those with special needs also have these unique qualities, and we believe this uniqueness is worth celebrating. What better way to celebrate than a color walk?" Randolph remarked.
Similar to last year's "Differences Aren't So Spooky Walk for All Special Needs," the event will feature a ceremonial walk followed by a small festival featuring several local vendors. "The community was really awesome and supportive of last year's event, and we are so grateful for that," Crawford shared. "We just hope to continue to be able to come together for a cause so near and dear to our hearts."
Both Crawford and Randolph are parents to children with special needs, which inspired the creation of the group in the first place. "I started the Altamaha Down Syndrome Society a few years ago when I was really feeling a need to create a community of individuals that could understand what it was like to have someone with special needs within their family," Randolph reminisced. "Since then, Cynthia and my daughter, Kaylee, have really came alongside and helped to grow the charity. We have been able to host events, like roller skating or time at the South Georgia Funhouse, where families were able to fellowship together and those with sensory issues were able to take part in activities which they would normally struggle because of the atmosphere."
"However, the walk lets us involve the community and remind everyone the importance of acceptance and inclusion," Crawford added. "It's a way to bring everyone together to see that we all have things that make us different; so, rather than shunning those different than us, we can embrace our individuality."
The walk will begin with a small ceremony at the Montgomery County Recreation Department, and then will trail one mile down the nearby roads. During several stations within the route, volunteers will line the road and spray color powder at participants, which will bring a fun blast of color to the white shirts, which are given to all who register for the event.
Currently, the Society is accepting vendor requests, sponsorships, and volunteer registrations, and will be until Saturday, November 4. These requests may be submitted by email to altamahadss@gmail. com, or by phone at (912) 253-3356.
Registration for walkers is also open, and costs $15 per person. This registration may be completed through the Altamaha Down Syndrome Society Facebook Page. For more information, call Stacie Randolph at (912) 2533356.