Posted on
The Cagez Opens With Ryan Klesko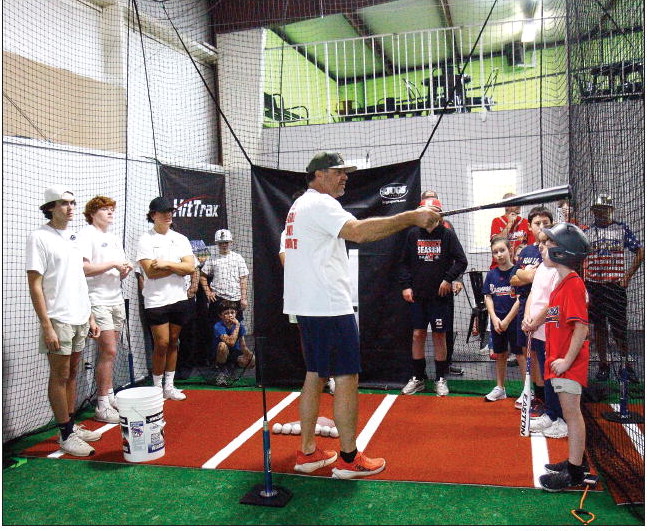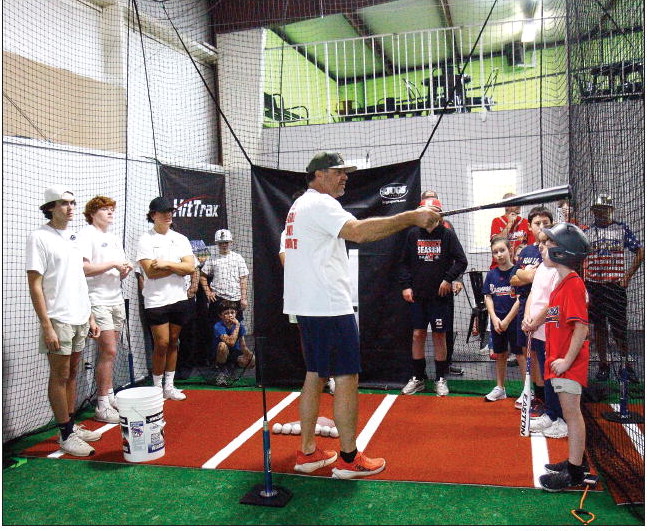 It was a fun morning at The Cagez in Vidalia for their grand opening on Saturday of last week. The Cagez is a new indoor hitting facility located on Maple Dr. just past the old hospital. As part of the grand opening, former Atlanta Brave, Ryan Klesko, was in town to sign autographs and even work with the kids in attendance on batting drills, and he did some individual work with them on hitting as well.
The Cagez is an indoor climate controlled baseball and softball hitting facility with HitTrax training equipment. It is open from 4-8 p.m., seven days a week, and has 30 minute or 1 hour slots. They also have a game room with arcade games and concessions. Party rentals and private lessons are also available.
Klesko said of the event, "We started running the Atlanta Braves Scout Team last year, and we actually have a lot of players from this area, so I was happy to come down. This gives these kids a great place to come and to just get better. This is an awesome facility.
"I love it down here in the Vidalia area. I come down here all the time not just for the sport, but I also do some hunting and fishing in the area, and have had lots of friends from the area over the years. I sneak in and sneak out quite a bit."
The Cagez owner Maggie Brice Snell stated, "We have had a good turnout today, some good food, and the kids getting the chance to experience the facility and see what we have to offer them. Having Ryan Klesko here has also made it a special day, with him getting to work with the kids, give lessons, and sign some autographs. It is great for the kids to have that experience. We want to thank everyone that came out and we look forward to seeing the kids in the area come here to work and to improve."