Posted on
continued from page The ….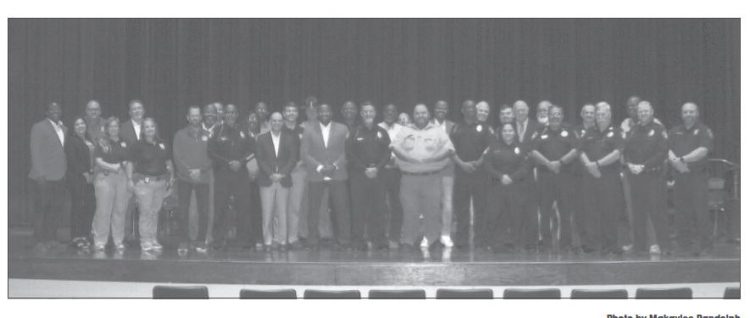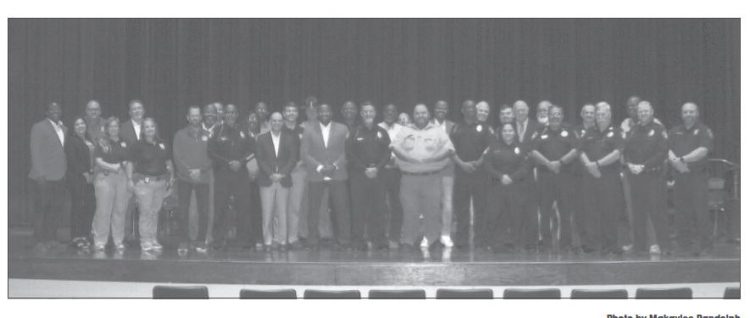 continued from page
The local celebration included partnerships with local law enforcement agencies which attended and spoke during the service. These agencies included the Lyons Police Department, Toombs County Sheriff's Office, Vidalia Police Department, Georgia State Patrol, and Georgia Bureau of Investigation.
Along with these law enforcement officials, Bishop Vincent R. Drummer, Pastor Don Moye, Lyons Mayor Willis NeSmith, Jr., Vidalia Mayor Doug Roper, Rei'l Worldwide Founder Luther Wardlaw, Pastor Joseph Akins, Forge Recovery Center Secretary Amy Cruz, Pastors Troy and Carmella Williams, Pastor Christian Burton, and Dr. Bernard Hill delivered messages of gratitude for the supportive community and encouragements of unity and hope for the continuation of peace in the future.
The Wardlaw Brothers, Vidalia Cornerstone Church Worship Leader Sean Sasser, and Lyons Police Officer Ben Glosson performed at the event, as their voices joined in songs of praise to God.
"We are trying to bring the community together to make us a stronger community – not just Lyons, not just Vidalia – Toombs County as a whole. We all live our lives and worship and work in Toombs County, and it's about all of us working together to make this community safer and a better place to live," Lyons Police Chief Wesley Walker emphasized.