Posted on
Food Truck Fest Drives Into Downtown October 14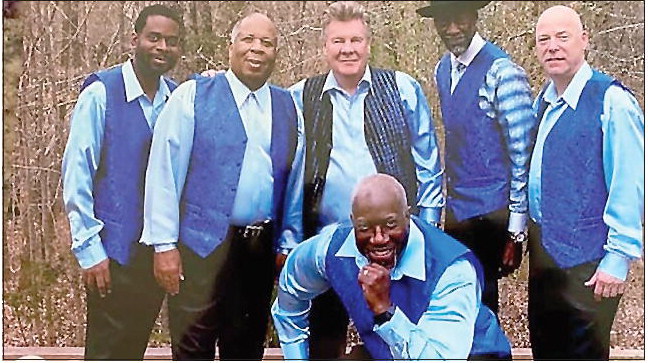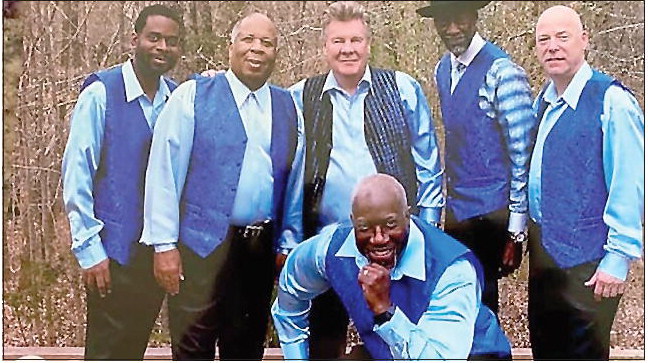 mrandolphadvance@gmail.com
Downtown Vidalia Association's 2nd Annual Food Truck Fest will cook up fun with food, entertainment, live music, and more this Saturday, October 14.
According to Downtown Vidalia Association Executive Director Tonya Parker, last year's fest proved to be an excellent addition to the annual events in Downtown Vidalia, as many people came to enjoy the food and live bands. "We love any opportunity to have people of all ages to gather downtown," she emphasized. "We are excited to offer varieties of food, bands, activities, and shopping in hopes that everyone can find something they enjoy."
Music
This year, music will be spread between the outside area of the Pal Theatre and the Ronnie A. Dixon City Park.
The live performances will be at 11 a.m., as acoustic guitarist Glenn Barton entertains audiences until 12:30 p.m. at the Pal Theatre. Barton will immediately be followed by local favorites The Goodtime Buddies, who will play until 3 p.m.
The action will move to the stage at Ronnie A. Dixon City Park at 4 p.m., as Reminisce shares the joy of reminiscing about the past. Remembering those happy songs from back in the day always brings smiles and that is what the Reminisce band loves to do! These five guys all have long music careers and have performed with many national recording artists. Their repertoire consists of the most popular old school R& B hits from the '60s, '70s, and '80s, along with the biggest hits from Motown. From the first note, you'll want to sing along or be up on your feet movin' to the groovin'! After all, reminiscing is good for the soul!
Immediately after Reminisce, the Vintage Vixens will keep audiences grooving as they take the stage at 6 p.m. When a career-booking agent with a love of the great sounds of the '60s picks up a bass guitar and learns to play all her favorites, what happens? She surrounds herself with talented, likeminded, ladies and — voila! — the Vintage Vixens are born!
Rockin' that retro sound, the all-female Vintage Vixens include Amy on guitar/vocals, Janet on keyboards, Carol on drums, Sherry on lead vocals and Linda on bass. Inspired by '60s fashion, on stage these ladies look like the music—groovy, funky, hippie! The Vintage Vixen playlist includes covers of the biggest hits from Motown, The Mamas & the Papas, Turtles, Beatles, Rolling Stones, The Drifters, Cream, Young Rascals, The Kinks and more including some '70s favorites like 3 Dog Night and Sly & The Family Stone. It's a happy '60s hit fest of good time, sing along music!
Also, during the Vintage Vixen concert, there will be a twist dance contest in which anyone can participate. The winner will win $100 DVA Dollars, which can be spent locally at participating Downtown Vidalia businesses, and a bag of Vintage Vixens merchandise.
After music concludes at the city stage, the Floating Axe, located on Church Street, will continue to rock the night, as they offer live music by Hannah Scime beginning at 8 p.m.
Food
A variety of food trucks will be set up selling everything from barbecue to seafood to Mediterranean cuisine and more throughout the downtown Vidalia area, beginning at 11 a.m. The food trucks scheduled to attend include: El Rincon Boricua, Frencheese, R & R Shrimp, Coastal Creamery & Pretzels, Addie's Southern Cuisine, Elkhatib's Mediterranean Sizzle, SnoBiz, Ocean N Motion, Lottie's Pocket, Sequera's Taqueria, M & J's Backyard BBQ, Slang N Platez, Seaside Crabhouse, and S'Moore's Coffee Shop.
During the festival, the local Sip and Stroll ordinance will also be in place – meaning, adults may walk around with alcoholic beverages. These drinks may be purchased in the Downtown area at the Floating Axe, the Pal Theatre, Vallartas Mexican Restaurant, and Rialto's. Entertainment & Fun
In addition to the live music, the J.R. Trippe Middle School Nizhoni Dance team will perform at noon in front of the old City Hall, located at 114 Jackson Street. Immediately following the Nizhoni Dance Team will be the Tomahawks Dance Team from Vidalia High School.
Several vendors will be set up throughout the downtown area selling arts, crafts, baked goods, and more. Those vendors include: Heart & Soul Nursery, Grandma Mae's Baked Goods, Cub Scouts Troop 933, Fanny's Custom Gifts, The Busy B, MM Creations, Beena's Nail Bar, Jada Davis Hair, East Georgia State College, Downtown Craft House, Bloomin' Scentsations, Southern Pearl and Co., and W2 Designs.
The Party Bouncers will have laser tag and inflatables for children to enjoy, and the rolling videogame trailer will be available for attendees to enjoy. These amenities will be set up in Ronnie A. Dixon Park.
Several merchants and businesses in the downtown area will offer sidewalk sales and other discounts to all who visit and shop local throughout the day.
The Pal Theatre will also host a youth art show outside of the facility, featuring various kinds of art from local talent.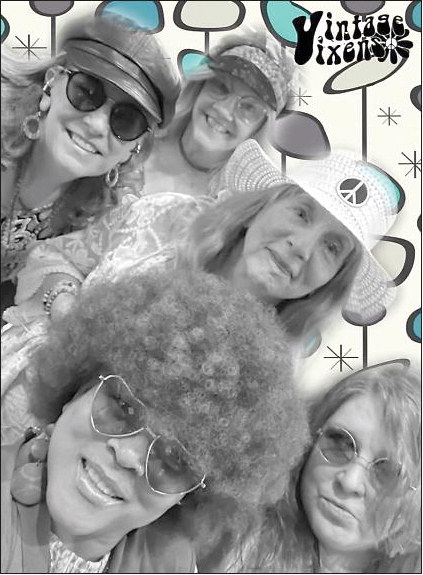 Vintage Vixens