Posted on
Durden Sets RTCA Record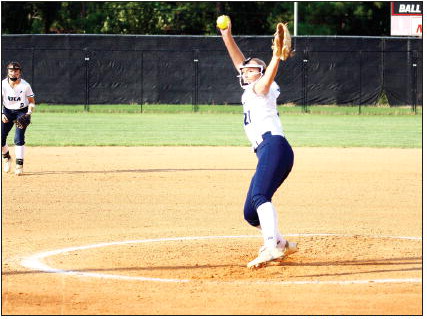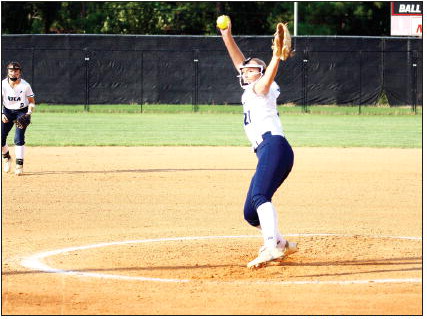 Robert Toombs Christian Academy has a new softball strikeout leader. Meredith Durden had been closing in on the record held by Bailey Holland. Last week as they faced First Preparatory Christian Academy. In the win she finished with 10 strikeouts and was just one strikeout short of the record. On Monday of this week the Lady Crusaders fell to Pinewood Christian Academy, but in the loss Durden took over as the strikeout leader for RTCA. vs. FPCA
Against FPCA in Hinesville last Tuesday the Crusaders fell behind in the first inning as the Highlanders picked up one run. But in the top of the second inning RTCA pulled ahead with three runs to take a 3-1 lead.
RTCA added seven more runs in the third inning to break the game open and go ahead 10-1. RTCA scored one more in the top of the fourth, and then held FPCA to just two runs in the bottom of the frame to win the game by the run rule, 11- 3.
Emily Edwards and Durden led the way with 3 RBI's each. Durden got the win and had 10 stikeouts in the game, which tied her with Holland for the record. vs. Pinewood
RTCA was in Bellville to face the Patriots on Monday of this week. They took the lead with a run in the top of the first inning, but Pinewood came back with three in the bottom of the frame to lead 3-1. Each team scored a run in the second inning to make it 4-2, but Pinewood added three more in the third to lead 7-2.
Pinewood scored another in the fourth, but RTCA tried to make it a game as they plated four runs in the top of the sixth inning to close the lead to 8-6. Pinewood answered with two more in the bottom half of the sixth, and then held RTCA in the top of the seventh to win the game, 10- 6.
Railee Thomas led RTCA at the plate with 4 RBI's. Durden had just one strikeout in the game, but that was enough to give her the all-time record for RTCA.
RTCA faced Bulloch Academy on Tuesday of this week, and during the game they recognized Durden for her accomplishment. They will wrap up the regular season on Wednesday against Citizens Christian Academy at home at 4:00 p.m.