Posted on
Toombs Youth Celebrate National 4-H Week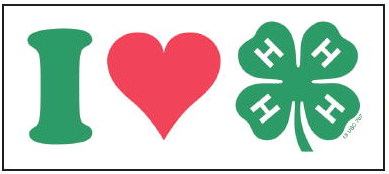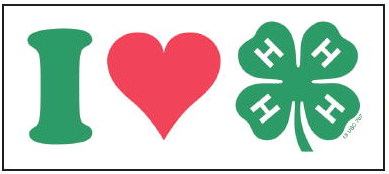 The University of Georgia 4-H Program is celebrating National 4-H Week and recognizing more than 100 years of excellence in positive youth development October 1-7, 2023. Georgia 4-H'ers find their spark and discover belonging as members of the largest youth leadership organization in the state.
"I Love 4-H" is the 2023 National 4-H Week theme. With over 6 million members and 25 million alumni nationally, 4-H programs touch young people from all backgrounds and communities. Georgia 4-H engages 240,000 students in a standard program year, typically in 4th-12th grades.
Young people will play a key role in creating a more promising future for families and communities across the world. Georgia 4-H empowers youth to develop leadership skills, life skills, and responsibility with programming based on research from UGA faculty and other land-grant universities nationwide.
Georgia 4-H is rooted in agriculture, originating with the 1905 Newton County Corn Club for Boys. The program now has additional branches in science, technology, healthy living, and civic engagement. Today, 4-H attracts students from all areas of interests and engages youth from the most urban to the most rural areas.
4-H'ers perform community service, conduct research, compile portfolios of their accomplishments, and learn public speaking skills through oral presentations during 4-H Project Achievement.
Additional 4-H programming includes livestock projects, judging teams, ambassador programs, performing arts, safe and healthy cooking, Project S.A.F.E., and countless other opportunities for learning and growth. 4-H summer camp provides lifechanging experiences for thousands of Georgia youth every year. The 2023 camping season brought more than 9,000 campers to five 4-H centers that are scattered throughout the state from the mountains to the sea.
"We are able to provide top-tier opportunities to our students because of partnerships with all Extension faculty and staff in all 159 Georgia counties," said Cheryl Poppell, Toombs County 4-H Coordinator. "4-H is giving youth a safe and welcoming place to thrive that will set them on a path to life-long success."
Georgia 4-H expands horizons for its members and encourages them to be productive citizens in the world around them. National 4-H Week is a collective opportunity to recognize all the ways that 4-H'ers are living out the organizational motto "to make the best better."
For more information about how to join, volunteer, or support Georgia 4-H, contact your local University of Georgia County Extension Office or visit www. georgia4h.org.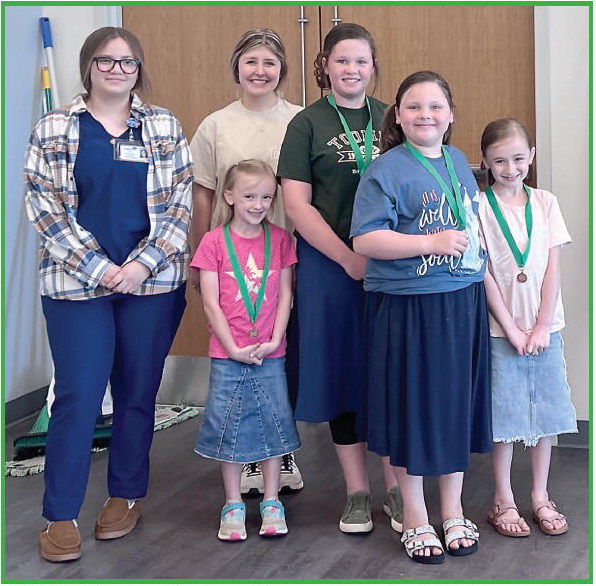 WE LOVE 4-H CAMP — L to R: Carmen Guerrero, Juleni Gomez and Catie Jane Campbell prepare for canoe class at Rock Eagle.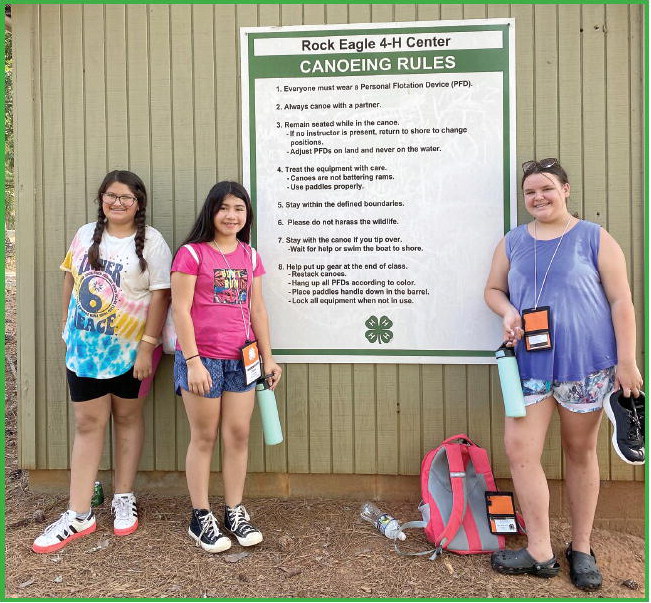 WE LOVE SERVICE — L to R: Toombs County 4-H'ers AnnaLynn Hutcheson and Harper Underwood volunteer to spread awareness for Childhood Cancer at downtown Lyons tailgate event.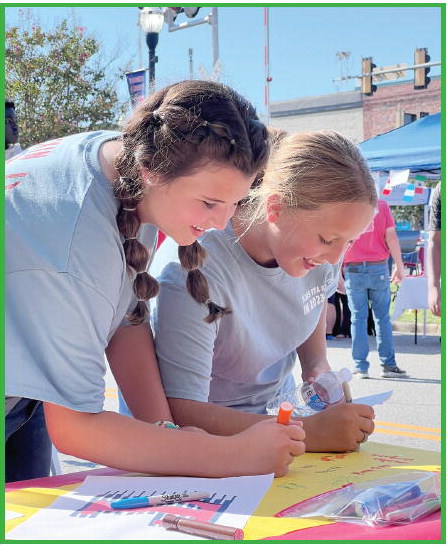 WE LOVE CREATIVITY — Above, 4-H member AnnaLee Bellew participated in the Toombs County 4-H Food Challenge.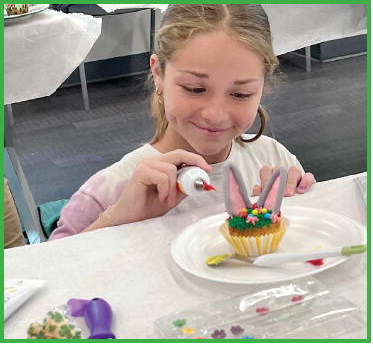 WE LOVE OUR VOLUNTEERS — Left Photo, Programs such as the 4-H Modified Trap team would not be possible without volunteers such as Matt Jones pictured with team member Dawson McLendon.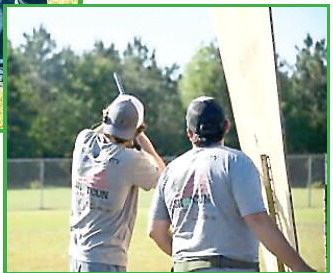 WE LOVE BLUE RIBBONS — Kingston Ryals, MaryLaura Tippett, Brittney Bryant, Riya Patel, Bailey Hutchins and Grace Holt received top honors at Georgia 4-H State Congress.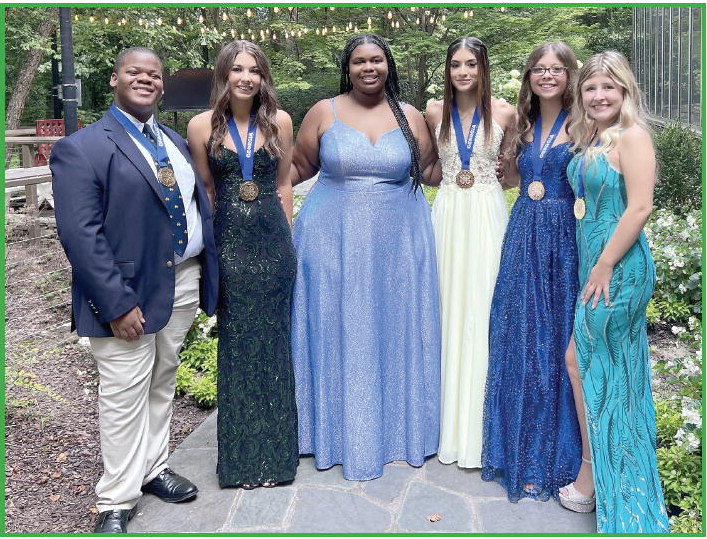 WE LOVE LEADERSHIP — Brittney Bryant and Grace Holt represented Toombs County at 4-H Day at the Capitol.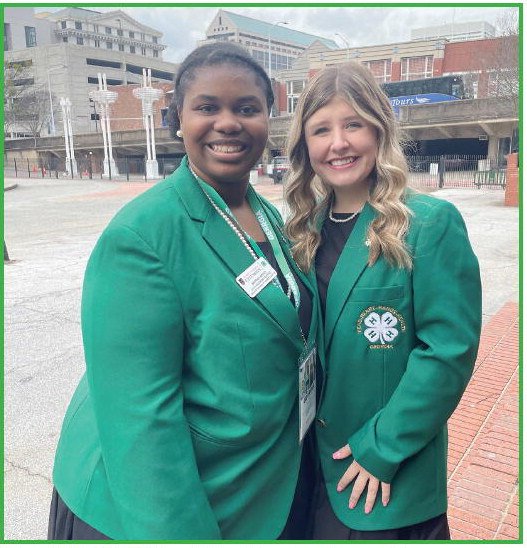 WE LOVE BEING PART OF A TEAM — Taylor Copeland (pictured L with Coach Robert Roberson) along with over 30 teammates advanced to the Georgia 4-H State ShotgunMatch.