Posted on
Lady Dogs Fall In Region Play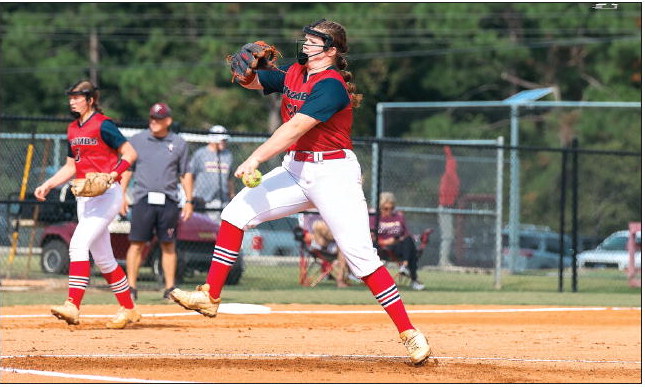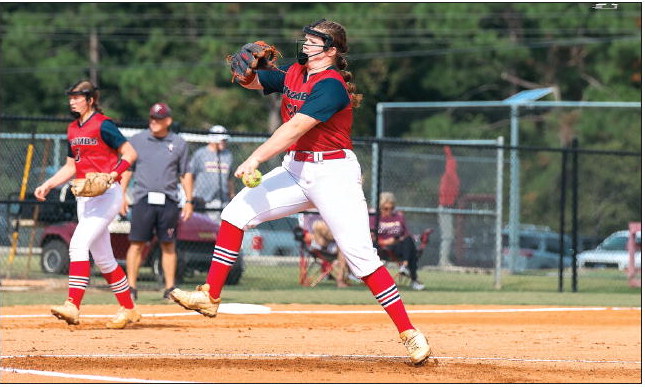 Courtesy of TCHS
It was a tough week for the Lady Bulldogs softball team of Toombs County High School as they dropped games to Appling County and to Vidalia. They did pick up a win over Pierce County on Monday of last week. vs. Pierce
In another commanding performance on the mound, left-handed pitcher Shay Stringer led the Toombs County Lady Dawgs Softball team to a 7-1 triumph over Pierce County on Monday.
Stringer showcased her command, allowing only two hits and one run across seven innings, in addition to recording 11 strikeouts and issuing only two walks.
The Lady Dawgs initiated their scoring in the top of the second inning. Key plays included singles from Cyleigh Ennis and Nora Grace Mercer, capped off by Emerson Powell's sacrifice fly, bringing in the first run.
The team continued to add to their lead in the third, pushing their lead to 4-0 when Stringer grounded out adding another run.
Mercer was particularly outstanding, leading the charge with three hits from her four appearances at the plate. Other notable contributors included Kassidy Brantley, E. Powell, Aniston Powell, Stringer, Enis, and Casey Cantwell, each adding a RBI for the Lady Dawgs' robust offensive showing. vs. Appling
In a closely-contested match, the Toombs County Lady Dawgs Softball team was edged out 2-0 by Appling County on Thursday, despite out-hitting their opponents four to two.
Both teams showcased stellar pitching with Appling County managing to strike out three batters, mirroring Toombs County Softball's own tally of three strikeouts.
Appling County seized their scoring opportunity in the bottom of the third inning when Towns contributed with a crucial single, followed by Nails' grounded out, both actions scoring a run apiece.
Shay Stringer, despite a valiant effort, was handed the loss for the Lady Dawgs. Over six innings, Stringer allowed only two runs (with one earned) on two hits. The Lady Dawgs had a couple of chances to push a run or two across the plate, but could never get the big hit they needed to get the win. vs. Vidalia
In a challenging region match-up on Saturday, the Lady Dawgs were edged out by Vidalia with a 0-4 score. Despite showcasing strong defensive play, the Lady Dawgs couldn't convert their offensive opportunites into runs.
A pivotal moment came in the top of the 6th inning when the Lady Dawgs had the opportunity to tie the game. However, despite Nora Grace Mercer reaching base due to an error and Cyleigh Enis getting hit by pitch, the team couldn't get the big hit to drive either of them to the plate.
On defense, Shaylin Stringer stood out on the mound, delivering an impressive 7 strikeouts. Emerson Powell contributed with a handful of put outs in the field. Offensively, Casey Cantwell, Natalie Quintero, and Aniston Powell were all one for three at the plate.
This week TCHS hosted Vidalia on Tuesday after presstime in a pivotal Region contest. They will be back in action on Thursday at Brantley County at 6:00 p.m.