Posted on
Harden's Chapel to Celebrate Homecoming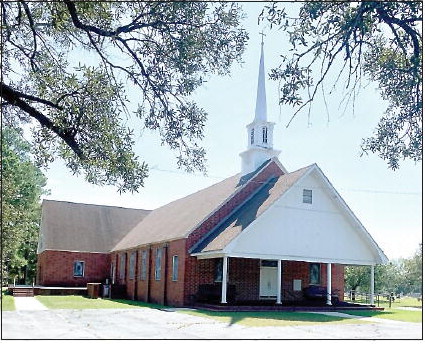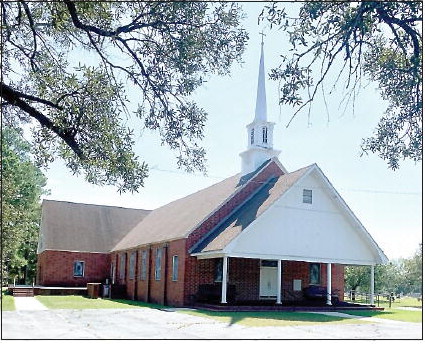 Courtesy of Harden's Chapel
Harden's Chapel is thankful to say we have a "new beginning" and we're continuing our HOMECOMING, which began in 1863 as Wesley Chapel, named after Charles Wesley. We wanted to share a little history… during the Civil War the church building was burned and the site was abandoned. After this tragedy, services were transferred to a site two or three miles west of the original location. In 1891, a new church building was begun on the original site and the name changed to Harden's Chapel Methodist and has continued to be an active church. Our present building was erected and dedicated in 19461947. In later years, it became a United Methodist congregation.
In June of 2023, we became an independent church, disaffiliating from the UMC. We are led by our DECLARATION of FAITH as we continue to trust God and live by faith. We pray Harden's Chapel will continue to serve as an inspiration to those who come this way.
The message is, Harden's Chapel has been a cornerstone in the community since 1863. Our forefathers and mothers worked hard to leave a legacy in the community for future generations, and we feel they would be proud of our efforts to continue.
Adjoining the church grounds is one of the largest cemeteries in this section of the state. Descendants of the early planners and organizers are brought back from great distances to be laid to rest near their forefathers. Since 1992, the upkeep and management of the cemetery has been led by Harden's Chapel Cemetery, Inc., Board of Directors, when it was deeded to the corporation by Harden's Chapel UMC Trustees.
Now, it is time to come together and celebrate "what God has done" in the life of our church and community. As we begin a rebirth of Harden's Chapel, we encourage and invite everyone to join us on Sunday, October 8, for our Homecoming Celebration. The service will begin at 10:30 a.m. Local singers are encouraged to join us for singing prior to the morning message.
Our guest speaker will be Rev. Harry Sims, pastor of St. Matthews Church of God, Lyon. He is an ordained Bishop in the Church of God. He began the ministry licensing process in 1986, successfully passing the three levels of licensure in the Church of God, becoming an Ordained Bishop in 2000. He and his wife Vickie served their internship at Vidalia Church of God and have pastored St. Matthew's Church of God since 1989. He retired from Southern Company at Plant Hatch in 2016 after 40 years of employment.
Everyone is invited to worship with us and bring a covered dish for lunch, being served at 12:30.