Posted on
Students Delve Deep into Human Skin During a Sensitivity Lab in Anatomy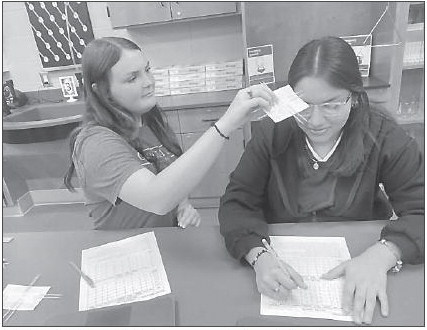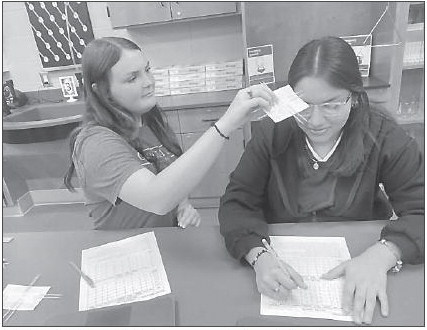 Courtesy of Wheeler County Schools
In Wheeler County a group of students from Mrs. Copeland's Anatomy class embarked on a fascinating journey into the depths of human skin, unveiling the mysteries of the integumentary system. These young scholars conducted an experiment that not only enriched their knowledge but also contributed to their understanding of the intricate world of the skin and the skin's sensory capabilities.
During this Sensitivity lab, the students precisely crafted probes using a notecard, toothpicks, ruler, and tape. The probes were used to detect light touch that test the Meissner's corpuscles, a major part of the integumentary system. One of the most astonishing findings of the lab was the profound variation in sensitivity across different parts of the body. The students discovered that certain areas, such as the fingertips and lips, exhibited an extraordinary sensitivity to touch stimuli, while other regions, like the inside forearm, displayed lower responsiveness.
Understanding the sensory capabilities of the skin is crucial not only for anatomy enthusiasts but also for medical professionals in fields such as dermatology and neurology. Witnessing the students actively engage in hands-on experience that could potentially influence their understanding of sensory perception and its clinical applications is truly exhilarating. This class experience is a testament to the boundless curiosity and the spirit of inquiry that drives young scientists. It promises a brighter future for the field of anatomy and medical science, with our students as its trailblazers.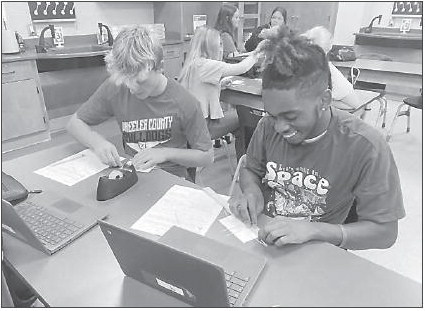 L to R: Ian Scott and Landon Wilson.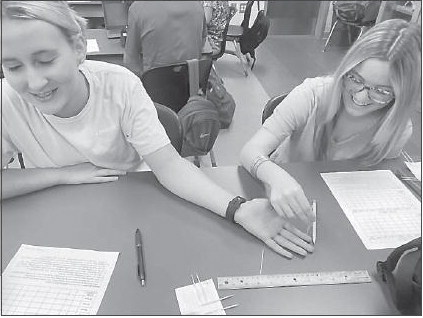 L to R: Bridgette Worth and Kaylee Smith.