Posted on
MoCo Appoints New Board of Elections Member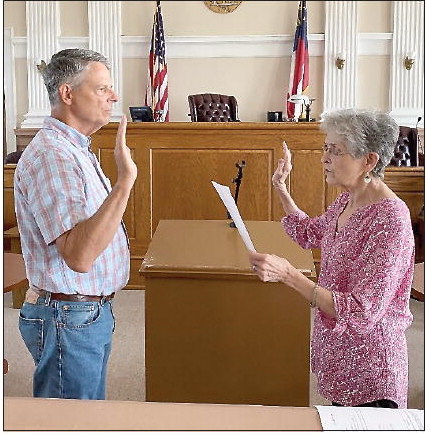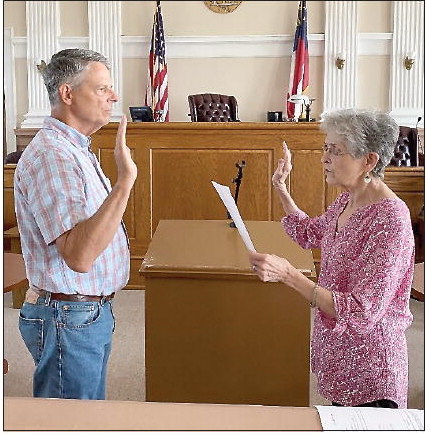 mrandolphadvance@gmail.com
The Montgomery County Commission appointed a new Board of Elections and Registration member at its regular monthly meeting on Monday, September 11.
Tarrytown Resident James Welch was appointed to fill the unexpired term of Erica Russell, who unexpectedly passed away last June. Welch is a retiree who will serve on the Board through January 1, 2025. He was officially administered the oath of office on Wednesday, September 20, by Montgomery County Probate Judge Rubie Nell Sanders, and will attend his first meeting with the Board on October 10.
Other Actions
In addition to this appointment, the Commissioners also agreed to issue a Request for Qualifications from interested Energy Services Companies for the design and implementation of a Guaranteed Energy Savings Performance Contract in various facilities. This request comes as a result of the called meeting on August 25, where a consultant from ABM Industries Bundled Energy Solutions shared how aging facilities may be addressed through the company's funding opportunities.
An amendment was made to the county's Defined Contribution Plan for Employees of Montgomery County to include retirement payments for the clerks in the Tax Commissioner's office but not the tax commissioner herself.
Quotes were approved for the pavement of the Sheriff's Office's parking lot and the repair of the saddle shift cylinder on one of the county's motor graders.