Posted on
VHS Remembers Those Lost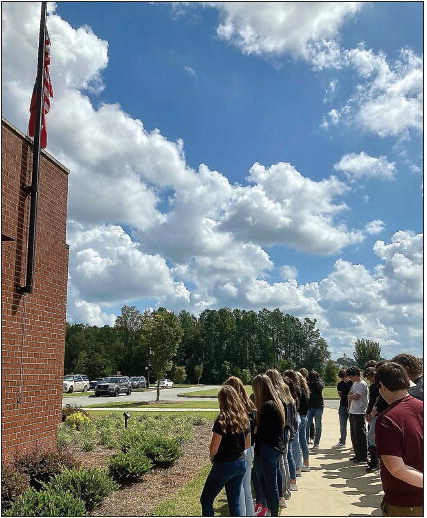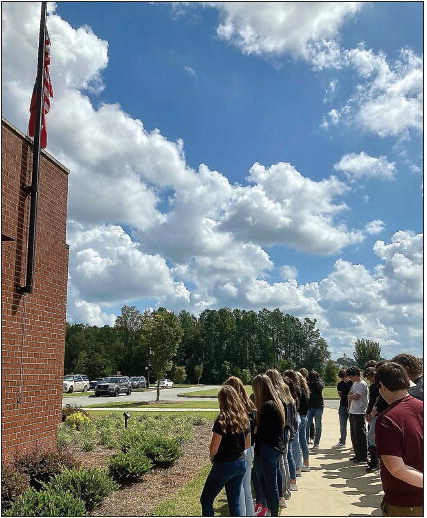 Courtesy of VHS
This is a picture of Vidalia High School's US History students standing in front of the school's flag pole as they conduct a moment of silence in remembrance of those Americans who died on 9-11-2001, and in honor of those who responded to help others on that day.
These students also made posters about thelate Welles Crowther, 'The Man in the Red Bandana', who helped rescue 18 others to safety from the South Tower of the World Trade Center. He lost his life when that tower collapsed but various scholarships and humanitarian organizations have been established in his memory. The posters about
Crowther were displayed throughout VHS as a reminder to the students and staff that there were many Americans who stepped up to help others on such a tragic day.