Posted on
Homecoming At Toombs County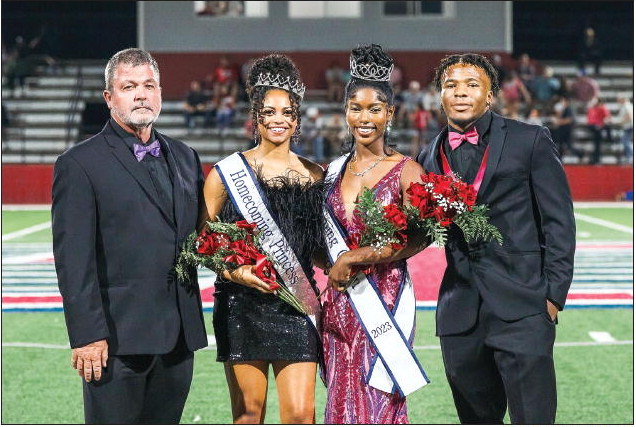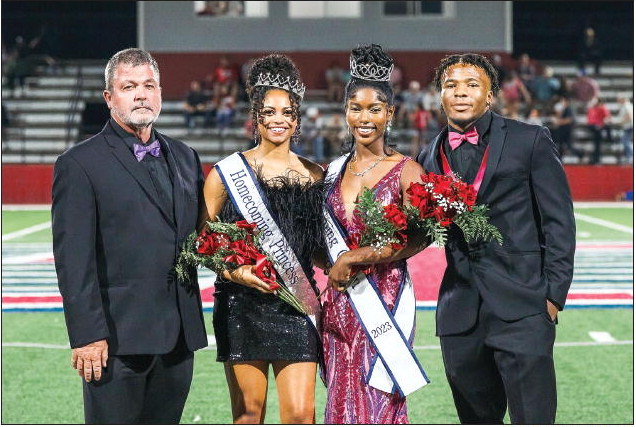 Courtesy of TCHS
On Friday, the Toombs County High School Bulldogs hosted the Treutlen County Vikings in the final nonregion matchup for the Dogs this season.
It was also Homecoming for the Toombs Bulldogs. During halftime of the game, they crowned the 2023 Homecoming Queen Adora Brown and Homecoming Princess Jaslyn Snead.
After muffing the opening kickoff, the Bulldogs went to work and handled business quickly.
In the first quarter, the Dogs scored on a TJ Stanley to Hunter Barwick 6-yard pass, and Braylan Dietrich placed the point after to give the Dogs an early 7-0 lead with 5:59 remaining in the first quarter. The "Red Bullet" defense dominated the game for their second consecutive shutout and held the Vikings to a punt on their next drive.
In the second quarter, Stanley connected with Junior LaGonza Heyward on a 17-yard TD pass and ran for another 7-yard Touchdown with 4:59 remaining in the half. The Bulldogs added another touchdown strike when Stanley hit Senior Keshon Deloach on a 27-yard pass right before the half. The Dogs went into the locker room up 270.
In the second half, The "Red Bullet" defense controlled things, wreaking havoc on the Viking QB. Brock Nobles and Dabyn Wadley were credited with sacks. When Wadley scored on a 15-yard run with 3:39 remaining in the 3rd Quarter, the running clock started to end the game very quickly.
The Bulldogs finished with a 37-0 win. The Toombs defense allowed just 112 total yards in the game.
Toombs looks to continue the amazing start as they travel to Reidsville this Friday to open Region play against the Tattnall County Battle Creek Warriors. This is the first 4-0 start for Toombs since 2017.