Posted on
Homecoming At Montgomery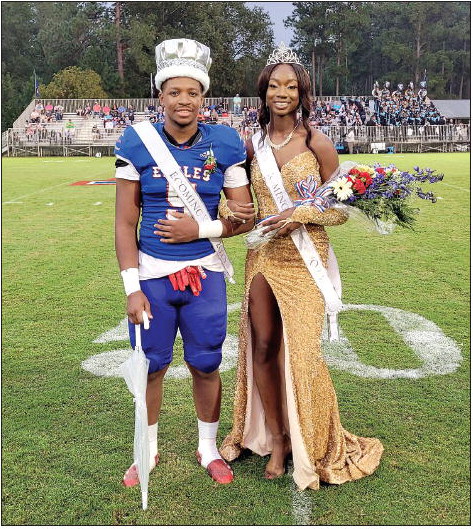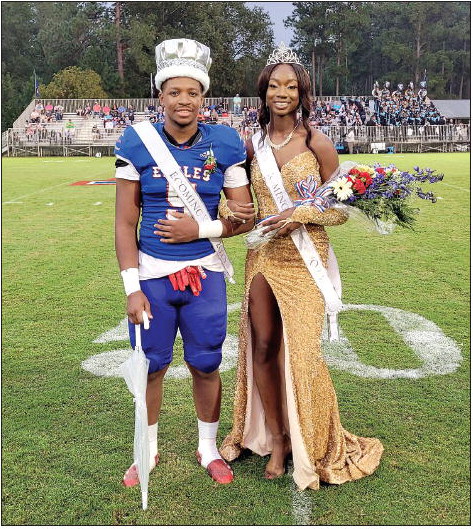 It was Homecoming in Mt. Vernon last Friday night as the Eagles of Montgomery County High School hosted the Trojans of Telfair County. It was a tough game for MCHS as they were defeated 45-7 by the Trojans.
Before the game MCHS crowned their Homecoming King Darius Wells and the Homecoming Queen Marley Bell.
Once the game got underway Telfair had the ball to start the game. They worked their way across midfield, but Jordyn Patterson stripped the ball loose and returned it all the way to continued from page
the Telfair 17-yard line. But on the next play, a bad snap over the quarterback's head was recovered by Telfair out near the 30-yard line.
From there things started to go downhill for the Eagles. They fell behind to Telfair and were never able to recover.
Jamun Coglin was the only Eagle with more than 10 yards on offense as he had 66 rushing yards, including a 48-yard run. He scored the Eagles' only touchdown of the game.
MCHS dropped the nonregion game, 45-7.
MCHS hopes to bounce back this Friday in Soperton as they take on the Vikings of Treutlen County at 7:30 p.m.