Posted on
Heritage Holds Homecoming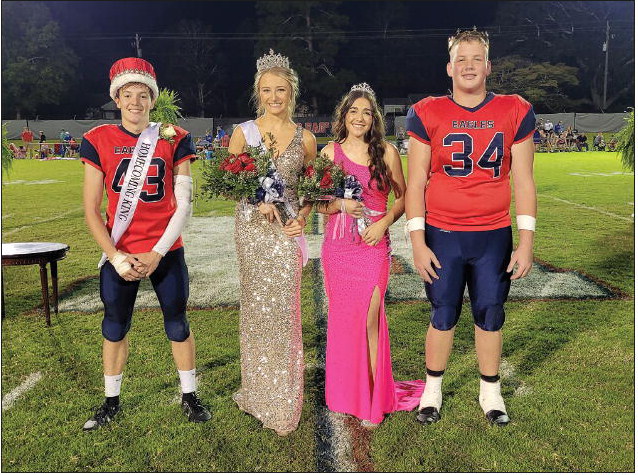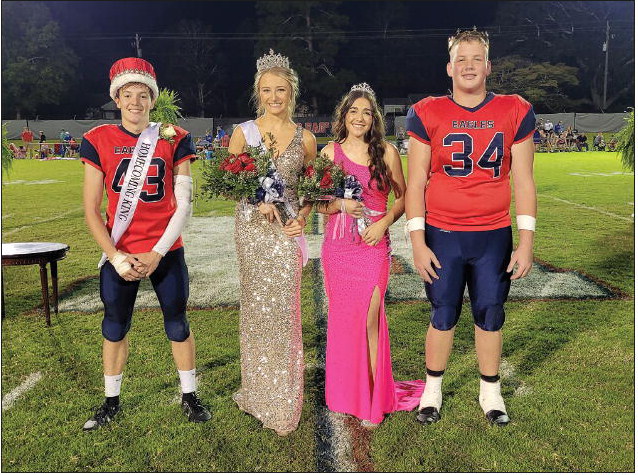 It was Homecoming last Friday night for Vidalia Heritage Academy as they hosted Covenant Academy. VHA ran away with the win over the Rams, 40-0. During halftime of the game the Eagles crowned the Homecoming King and Queen, and the Prince and Princess. This year's Homecoming King is Jackson Poole and the Homecoming Queen is Lauren Cook. The Homecoming Prince is Brannen Brantley and the Princess is Jaley Owen.
Heritage scored their first touchdown of the game with just over four minutes to go in the first quarter. The score came on a run by Trevor White. They added the two-point conversion on a pass from Jake Adams to Pearson O'Neal. That made the score 8-0.
Early in the second quarter the Eagles added to their lead on another run by White. They failed on the twopoint try, but were in front 14-0.
It was the Heritage defense that scored for them next as they got a safety on Covenant. That pushed the lead to 16-0. Heritage tried to move the ball down the field but couldn't get continued from page
into the end zone again before the end of the first half.
In the third quarter with nine minutes on the clock, the Eagles were in the end zone again as Dylan Green went in for the score. White added the two-point conversion to give VHA a 24-0 lead.
Later in the third quarter, the Eagles were on the board again with a big run by Dalton Price. They added the twopoint conversion on a run by White to go up, 32-0, on the Rams.
In the fourth quarter Green found the end zone one more time for Heritage, this time with six minutes left in the game. White again added the two-point try as Heritage led, 40-0, over Covenant.
That was the way it stood as time expired, with the Eagles on top.
This week VHA will host Holy Ground Baptist Academy out of Roopville. Kickoff will be at 7:30 p.m.