Posted on
From 90 Calls to 600: The Growth of EMS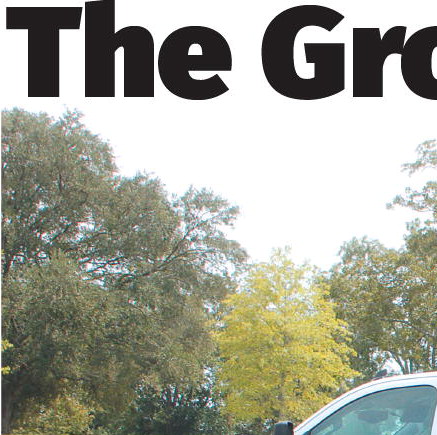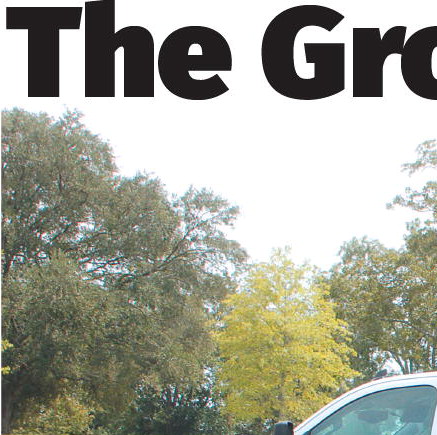 Photo by Makaylee Randolph
GROWTH THROUGH TIME – The Toombs-Montgomery EMS was not always a service separate from the local Meadows Hospital, as Joe Hulett (right) led the operation from the hospital from 1985-2004. The service was then contracted to MedStar before becoming a joint partnership between the Toombs and Montgomery County Commissioners known as the Toombs-Montgomery EMS, which is now led by Director Drew James (left).
GR sep fro for Co tor
ha th so Mo th m9 ov T D w us As the local hospital has grown and developed throughout the years, has the Toombs-Montgomery EMS, and the number of calls per month has risen from 90 calls in the 1980's to over 600 calls currently.
According to former Toombs County EMS Director Joe Hulett, ambulance services were not commonly used when he began to work with Meadows Hospital, which originally provided the service. "I started as a paramedic v here in September of 1985. I took over as the director in March of 1989, and the hospital quit providing the service in July of 2004," he explained. "The earliest policy and procedure manual I saw as far as when the hospital had [the ambulance service] was signed in 1979. When I came over in 1985 working as a paramedic, they were just starting the advanced life support at that time. We had one truck on duty and one truck on call. At that point, we ran around 90 calls a month."
The advanced life support ambulance brought new technology to emergency medical care, as paramedics could now utilize advanced airway equipment, a cardiac monitor, a defibrillator, and more. It also allowed IV fluids and medications to be more easily administered to patients outside of doctors offices and hospitals. Yet, even with these advancements, very few individuals utilized the service.
Hulett said that the low number of calls came from a generational difference within the population. "Honestly, in that time period, going to the
mrandolphadvance@gmail.com
mran
M continued from page
doctor because you were sick was not a common practice, so actually having care brought to your home was a really big deal. See, my generation was probably one of the first generations that committed to having continuous medical care and seeing doctors when you had problems versus trying to treat it at home, which is what generations before had done. That's the way things were progressing," he shared. "When you got past that hurdle, then you started adding pieces, like EMS – not just advanced life support, but EMS period – medical care, then advanced life support was a further advancement of that care that you could get at home."
The addition of advanced life support greatly changed the area's dependency on the EMS service. "That changed the level of treatment that was available to the patients for this area that we served. You had treatments that could be done in the field, medications that could be given in the field. You had advanced level of treatments. Advanced life support was not uncommon – but, it was common in urban areas like Savannah, Macon, and Atlanta that had large populations. Your rural services started picking up in the 1980's. Some areas started to provide advanced life support and some didn't. Now, everybody does," Hulett reminisced. "You have things that are valuable here that you used to have to travel for. Of course, saying that now seems a little backhanded because of the things that are available to us now, but back then, that wasn't even a thought or consideration."
Current Toombs-Montgomery EMS Director Drew James agreed that both advancements in care and changes from generation to generation have continued to increase the utilization of EMS services within the area. "I think it's generational – I think we have become to where we accept it as the norm," he emphasize. "We tell people all the time – it's a vital resource. When you talk 4 ambulances for 2 counties – if one of them gets tied up on a call, then you're down to 3. Another call – down to 2. Another call, down to 1. You know, before you know it, you'll hit level 0. That's why we try to educate the public that it is no different than an emergency room bed. It's important that when it's needed, that ambulance is sitting out there. Advanced life support is really what we're here for. We want to provide the highest level of care that we can for the community."
Hulett also stated that with an increased number of calls, more EMS professionals have been needed, as he remembered a time when only 4 staff members – 2 paramedics and 2 EMTs – were on shift at a time. "You had 1 EMT and 1 paramedic per shift, and you had 1 EMT and 1 paramedic on call. At the time when I started working here, we had a total of 6-8 staff members. We would run as many as 4 at one time. The demand has increased over the years," he said.
James echoed this, as he shared, "We're running on average about 600 calls a month. Our base line is 4 ambulances, but planning for growth, we're hoping for a 5th truck. With 4 trucks and 2 people per truck, we are at 8 per shift."
He continued, "A lot of it is not so much decreased numbers of applicants coming in, it's keeping up with call volume. We're still maintaining the same number of applicants as we have for years, but it's hard to keep up with 500 calls or 600 calls. It's hard to stay ahead of that curve and growth because it doesn't ever go back. Once you climb, you don't fall back. You may have a slow month here and there, but when you look at your numbers, it's going to be that steady incline, just with the growing community and growing population, as well as with people trusting the EMS like they always have."
James first began working as a paramedic in July 2008, whenever the MedStar service, which took over EMS duties after the hospital abandoned the resource in 2004, stopped working the area. "[MedStar] had ran two rural divisions – Toombs/ Montgomery and Screven County – and they cut ties with both of those. So, in July 2008, Toombs County and Montgomery County Commissioners came together and formed Toombs- Montgomery EMS as we are serving today. September 2008 is actually when I got my start here, then October 2016 is when I became director," he remarked.
Since becoming director, James has seen various challenges arise within the field. "The profession itself is seeing a nationwide shortage, no different than law enforcement and fire departments. EMS, the young ones just aren't quite diving into it head first like they used to. I think a lot of that is the pandemic, to be honest," he explained. "Fortunately, our current EMT class at Southeastern Technical College is seeing strong numbers. We just hired about as many as we've hired since I have been director, so I'm hoping we are on the downside of that. It doesn't matter if you are downtown Atlanta or south Toombs County, your challenges are really the same on a lot of fronts from an EMS point of view."
"We faced a lot of the same challenges back then," Hulett explained. "I'm sure Drew still faces this today, but not only were you having to try to find people to work, but you had to pay them an amount that was worthwhile the time that they had spent. I mean, these people spend countless hours just in training. Don't misunderstand me – not that these people are any better than others, but for these people to make the same as people that just walk in to one of your restaurants and starts washing dishes is, to me, a hard hurdle to get past. How do you justify that to the [EMS employee]? How do you justify asking that person to come to work for you?"
"You're asking them to take on this responsibility, and if something goes wrong, they're going to be called to answer, and they know that. They don't dwell on it – but they know it," Hulett shared.
Though the number of calls and staff has increased throughout the years, the one thing that has remained the same is the passion for caring for the community which has driven EMTs and paramedics.
"When I was a senior in high school, funeral homes handled EMS services. One of the funeral homes brought an ambulance and showed it to our class, and something just kind of clicked. It gave me a feeling – I don't know how to explain it. Over the years, I've found that a lot of it is adrenaline. It was just something that was very interesting," Hulett commented about his draw to the profession.
He continued, "To me, EMS is about learning something new every day. Just like when I was working EMS, when something was happening in the community, most of the time, we knew what it was. If something changed or somebody moved – just little things – we knew. It was an everyday education. If a road was going to be closed, we knew, and we knew why. Knowing why was really big to me and gave me a different look at the area that most people don't have – I knew what had occurred and why it occurred, and I knew what could happen. To me, that was always an exciting piece to it."
Though the adrenaline and knowledge that came with working with EMS was enjoyable to Hulett, it was the people that he worked with and for that made the job worthwhile. "The people that you work with and the people that you meet – you can't beat them. To this day, I miss them," he emphasized.
"Once it gets in your blood, it doesn't leave," James added. "I remember as a young kid, I was always drawn to ambulances and first responders. That love and passion just grew the older I got. I was raised here; this community was great to my family growing up and still is. [EMS] is a great way to give back, and I consider it a huge honor to put this uniform on and to walk into a complete stranger's house at 3 a.m. to what could be the worst day of their life and knowing they trust me and my partner to do something that could make their day better. I don't take it for granted, and it is just adrenaline and a trust like no other. Once it gets in your blood, it's just there – it's timeless."
Hulett echoed this idea. "To me, having a patient that was in extremely poor shape and seeing them 2-3 weeks or a month later when you're walking in Walmart and somebody calls you by name, and it's that person – you just cannot beat it. You don't have to say anything; you just have a peace about it," he continued.
As the EMS service continues to work with the same passion for serving others as it always has, the service's relationship with the Memorial Health Meadows Hospital also continues to thrive. "Our relationship with the hospital is as strong and as good as ever," James remarked. "Even with the HCA transition, I met with the Hospital CEO Matt [Hasbrouck] after about 2-3 weeks of him being in his position. He's already been up [to the EMS headquarters], done a few ridealongs, and had lunch with our crews. We meet often for everything from stroke meetings to trauma meetings."
"At the end of the day, we tell our staff, 'If that hospital looks good, we look good. If we look good, that hospital is going to look good.' Our community still views us in a way as one. Our ownership may be different in a way, but at the end of the day, it's the same community and the same goals that we are trying to achieve. Teamwork is what it boils down to," James emphasized.
MRMC Emergency Medical Technician Glenn Taylor teaches elementary students about the EMS and its ambulance.