Posted on
RTCA's K3 Hosts "Grandparents and Goodies"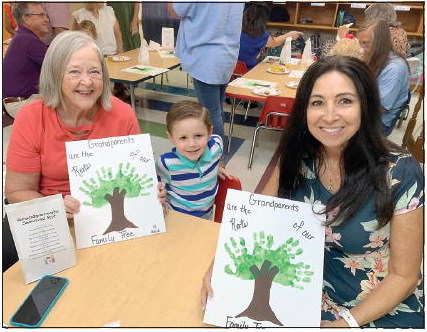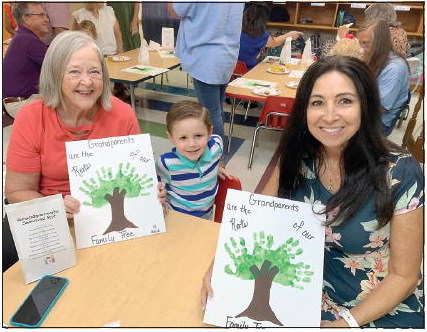 Courtesy of RTCA
Robert Toombs Christian Academy's K3 students hosted their grandparents at a 'Grandparents and Goodies' on Monday, September 11. K3 teacher Mrs. Tanya Coursey opened the breakfast with scripture followed by the students blessing the food.
Grandparents and students enjoyed grits, sausage, fruit, donuts and fellowship. Each grandparent received a 'Grandparent Survival Kit' goodie bag and a canvas with their grandchild's handprints as the leaves of the tree with the quote, 'Grandparents are the roots of our family tree.'
This was the second time K3 has hosted 'Grandparents and Goodies' and we hope they continue this tradition for many years to come.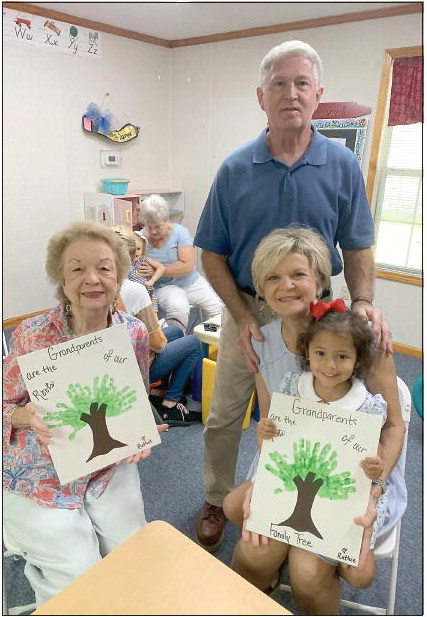 Grandparents Mike and Debbie Dees, right, and greatgrandmother Juanice Vaughn, left, are showing off their canvas made by their granddaughter, Ruthie Dees.