Posted on
Heritage Defeats Central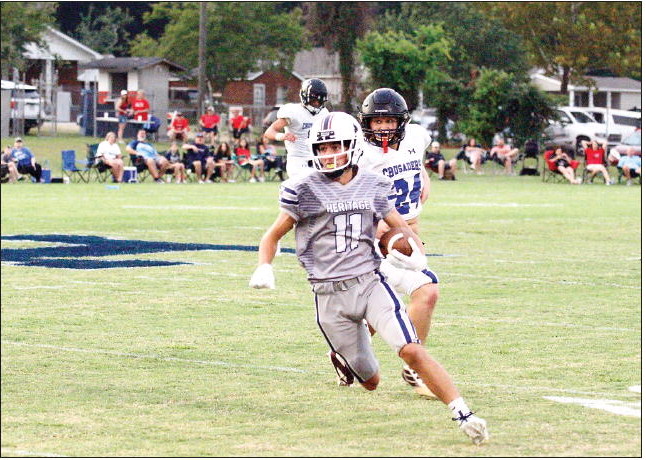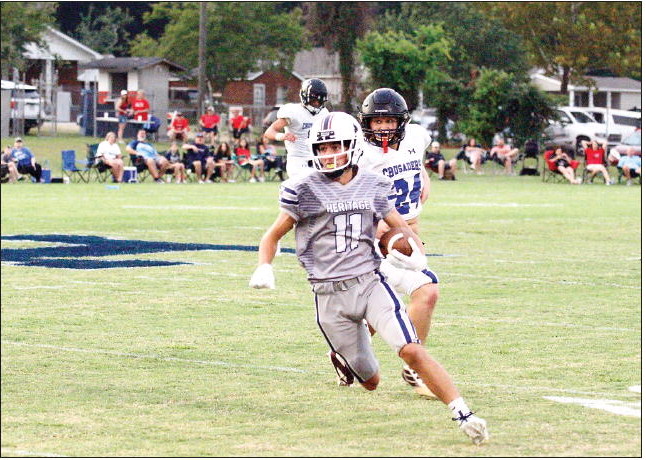 It was a high scoring game for the Vidalia Heritage Academy football Eagles last Friday night at home as they took on Central Christian's Crusaders. A total of 106 points were scored in the contest with VHA coming out on top.
Heritage was stopped early near the goal line, but the defense stepped up and forced a punt. That set up VHA around the 50-yard line for their next possession. Hardy Franklin made a nice juggling catch to the 35yard line, and then just a few plays later a big run by Dylan Greene from 27 yards out put VHA on the board. They converted on the two-point conversion to take an 8-0 lead with 2:20 left in the first quarter.
Heritage had another big stop at midfield on defense, and then a run by Dalton Price moved it to the 32-yard line as the first quarter came to an end. In the second quarter Heritage fumbled the ball with Central taking over at their 35-yard line.
Central broke a long run with just over 10 minutes to play in the first half for a touchdown. They did not get the PAT, and VHA led 8- 6.
Greene then came through with a 50-yard touchdown run with just under 10 minutes on the clock. VHA added the two-point conversion for a 16-6 lead.
The teams kept racking up points over the next two and a half quarters, but VHA came out on top in the contest. Heritage won the game over Central by the score of 66-40.
This week Heritage will be in Griffin to take on the Lions of Trinity Christian School. Kickoff will be at 7:30 p.m.