Posted on
continued from page out. Tripp ….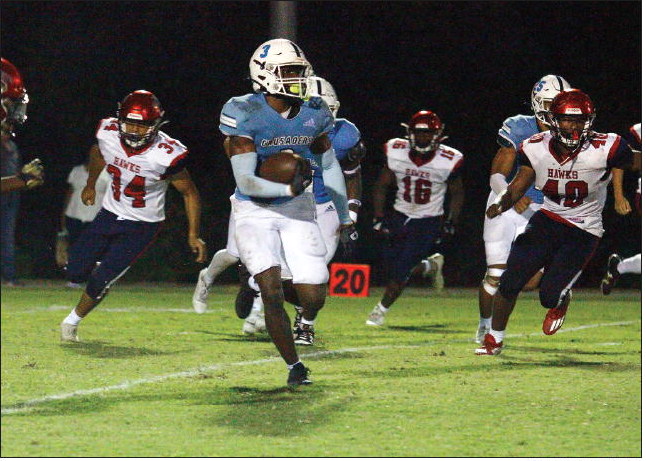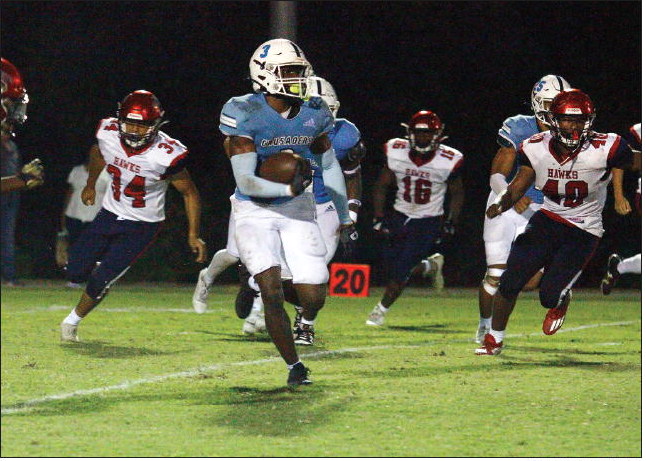 continued from page
out. Tripp Durden scored the final time for RTCA from 29 yards out. Meeks got another extra point for a 48-6 lead with just over 10 minutes left to play, and with a running clock.
Harvester did score one more time to make the final score 48-12, with RTCA cruising to a win.
The top three offensive players of the game were Hill with 84 rushing yards. Powell with 72 rushing yards, and Durden with 28 rushing yards. The top three defensive players of the game were Landen Sauls with 5 tackles, David Hill with 4 tackles and 1 interception, and Jayden Toole with 2 interceptions.
Head Coach Matt Meeks said, 'The crowd Friday night was awesome again. It was a fantastic venue to host and honor our '73, '03, and '13 State Championship football teams, cheerleaders, coaches, and support staff.
"I think the team had a great rebound game coming off of a tough loss against Pinewood. I am extremely pleased with how we played. Offensively, we moved the ball well and the touches were fairly evenly distributed that way you never really knew who was going to be getting the ball. I am extremely proud of the guys and the work and the effort they are putting in for us. With that being said, we enjoy the win over Harvester, but now it's time to shift our focus on Portal for this upcoming Thursday.'
RTCA will be back at home this Thursday as they host the Panthers of Portal with kickoff at 7:30 p.m.